On Christmas Eve 30 years ago, a High Court judge, a ragtag group of Irish legal practitioners and a Trinity lecturer convened in Dublin's Four Courts to take a decision that would reverberate around Europe and change the nature of our country's relationship with the EU indefinitely. What would go on to become one of the most distinctive aspects of Ireland's democratic process stemmed from the conviction of former Trinity statistics professor, Raymond Crotty, that "it profits one man nothing if he gains the whole world while in the process the society of which he is a member dissolves in chaos".
A Kilkenny-born farmer and economist, Crotty quickly gained a reputation as a forward-thinking, but somewhat controversial, commentator on Ireland's economic affairs, particularly within the agricultural sector. He dismissed TK Whitaker's celebrated plan for Economic Development as "nothing more than ballyhoo, merely a twist to old, fatally flawed policies" and sarcastically referred to British neo-colonialism as "the chief source of the problems in Irish agriculture, scarcely less evil than their contraceptives, divorce and free-love".
But despite his wry humour and scathing critique, Crotty was a man enamoured by the democratic power that Ireland's constitution rather "jealously" bestowed on its people, and was fiercely ambitious for the promise this island held in terms of transitioning successfully from colony to prosperous and autonomous society. It was for these reasons that he first undertook the campaign against Ireland's membership into the European Economic Community. His argument, however, that "joining the EEC would expedite Ireland's undevelopment as union with Britain did in 1800" largely fell on deaf ears, with only 17 per cent of the electorate sharing in his view.
ADVERTISEMENT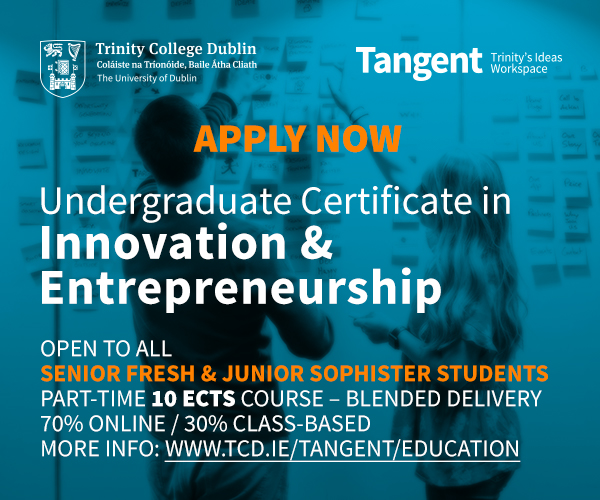 Crotty went about challenging the process with the rigour and stubbornness he had come to be known for
Yet instead of throwing his weight behind other popular issues that were gaining traction in Irish consciousness such as the Northern Troubles, the anti-Apartheid Movement and the possibility of nuclear conflagration, Crotty remained preoccupied by "the failure of half the Irish for almost two decades to get a livelihood". He firmly believed that the way to end racial strife abroad and sectarian strife at home was to "end the murderous struggle for livelihood". He took the considered and progressive approach in deeming that to analyse and explain Ireland's economic development was the single most effective way of enticing those ostracised in the North to commit to a united Ireland.
The government's plan, under Garrett Fitzgerald, to ratify the Single European Act without the consent of the Irish public galvanised Crotty to take decisive action against the State and resultantly, against the EU. The Single European Act, though a complicated piece of legislation, was in essence an expansion of the European Economic Community's (EEC) failing policies.
The economist lamented that the democratic powers the constitution gifted the Irish public to decide their own fate on matters of economic and foreign policy were being usurped by a government too desperate for lengthening their term in office to observe proper, constitutionally mandated process.
Fitzgerald was anticipating the general election of 1987 with due trepidation following the failure of not one but two national referendums. His pro-divorce lobby had been defeated by a two-one majority in a vote that boasted a 63 per cent turnout and he counted his decision to hold the extremely contentious referendum on abortion in 1983 as one of his greatest political regrets. This, combined with the public's growing dissatisfaction with establishment politics that was typical of the time, dissuaded the Taoiseach from putting the European act's ratification to a democratic vote.
Crotty went about challenging the process with the rigour and stubbornness he had come to be known for. He wrote to every member of the Dáil and the Senate expressing his view that "the SEA goes far beyond what the Irish people consented to when they approved membership of the EEC". He contacted as many opposition politicians as possible and mobilised various pressure groups to campaign against the act. Unfortunately, he described his "attempt to persuade Dáil Éireann to reject the SEA was as effective as an airgun pellet on an elephant's hide".
Fitzgerald's plan to delay ratifying the Treaty until as late in his term as could legitimately have been allowed had backfired spectacularly. Under obligation to ratify the Treaty by New Year's Eve of 1986, his government found themselves in an impossible position.
What ensued was a decision that even those with the most scant understanding of our democratic process are at least vaguely aware of
"Whatever about Dr Fitzgerald's views, I was by now committed to taking whatever action was open to a citizen to delay or prevent the ratification of the SEA", Crotty recounted in his memoir. These were the circumstances in which the Trinity lecturer undertook to disregard the wishes of 320 million Europeans, 12 governments and the EEC Commission, and launch an unprecedented attack on his own government.
What ensued was a chaotic and momentous legal battle that produced anecdotes still circulated amongst Irish barristers and solicitors of today, but also, a decision that even those with the most scant understanding of our democratic process are at least vaguely aware of.
In an uphill struggle against not just Ireland's executive, but Europe's, Crotty and his team entered unchartered waters in achieving an injunction against the Irish government by challenging the constitutionality of legislation that had not even been formally enacted. Given just a week to prepare a case of unprecedented complexity and importance, they presented their findings before the High Court only to be unceremoniously handed down a unanimous and unfavourable verdict from the bench. Before the judgement had even been read in its entirety however, members of Crotty's team had filed an appeal for "the most complex constitutional case ever, before the Supreme Court".
In his memoir, Crotty modestly reduces his role in these proceedings to that of a mere "gofor", a term derived from his having dutifully followed his lawyer's requests that he "go for this document, go for that file, go for a pot of tea". Yet in reality, his centrality to the case cannot be overstated. Knowing the slim possibility this case had of success, Crotty resigned himself to the likelihood that this challenge was going to leave him "financially ruined, utterly ruined". Despite this, he recognised that it was "the important thing to make this challenge competently. It would have been pointless for more than one citizen to make the challenge", he recalled in his memoir. "There was simply no need in more than one person being bankrupted."
More than the monetary repercussions he was potentially facing, the lecturer's character and integrity were also called into question during this high-stakes, high-profile case. He was cruelly labelled "a crank, a person who had no standing and who had no business being in court".
He was convinced that Ireland's prospering independently would provide countries with an invaluable model of success
The lecturer vehemently believed that Ireland's dual identity of geographically being a Western country, but historically belonging to the long list of colonised nations, gave it a unique opportunity for economic transformation. He was convinced that Ireland's prospering independently would provide countries with an invaluable model of success, but that the poignancy of this example would be diluted irredeemably in ratifying the Single European Act and cementing our allegiance to the Western world.
So for no other reason than an inherent moral aversion to union with former colonisers, Crotty staked his every financial asset on a complex, abstract and unprecedented argument that the Irish government had acted unconstitutionally.
When Chief Justice Finlay began to read his judgement, stating his dissatisfaction with Crotty's appeal, the latter recalled how "the bottom dropped out of my world". Tension continued to mount as it emerged that the court's decision was not unanimous, and that the verdict of Justice Hederman was going to decide Crotty's fate.
In a 200-word judgement that took a mere two minutes to read, he revealed that the Supreme Court had found against the government, in Crotty's favour. "The courts had found our politicians with their hands in the till of the people's constitutional rights, which they had been attempting to filch", the triumphant economist wrote after the fact.
Speaking to The University Times Regius Professor of Law, Mark Bell, notes that the Crotty case was "part of a wider engagement of Trinity scholars" in the wider European debate. This conversation was continued by people such as Mary Robinson who founded the Irish Centre for European Law in 1988. Bell further states that Trinity remains "heavily engaged" in these important European debates.
The impact of the Crotty decision was profound and continues to have impact on Irish law
An unfortunate twist in what would otherwise have been a fairy-tale ending for the man who challenged the whole of Europe and emerged the victor, the Irish referendum that was coordinated after the Supreme Court's decision was a failure. Despite his rigorous campaigning across the length and breadth of the country, only 44 percent of the electorate turned out, and the vote was 70 percent in favour of entry into the EU.
Speaking to The University Times by email, Associate Professor of Law in Trinity, Caoimhin MacMaolain, stated that "the impact of the Crotty decision was profound and continues to have impact on Irish law". As a result of this decision, the State retains "the final say in the adoption of new Treaties". MacMaolain notes that any proposed changes must be "palatable" to Irish people and other Member States.
However, the impact of Crotty's legal challenge had far outlived the impact of the Single European Act in the eyes of many. To this day, if the government are tasked with ratifying EU legislative amendments, they are dependent on the Irish electorate to return a "Yes" vote via national referendum. Since this case, Bell notes that the "risk of Crotty-type litigation has deterred the government" from attempting to bypass the public in their ratification of matters that have significant impact on Ireland's economic or foreign affairs.