Work is to begin this month to increase the main gym area in Trinity's Sport Centre and to create a new group personal training space within the on-campus centre.
Works, which are to begin on May 16th or 17th, are expected to last for around 12 weeks, are aimed at increasing the gym's capacity and to "enhance the customer experience".
In statement, Trinity Sport stated that while there will be "an amount of disruption", " we'll endeavour to ensure interruption to customers' regular routines is limited".
ADVERTISEMENT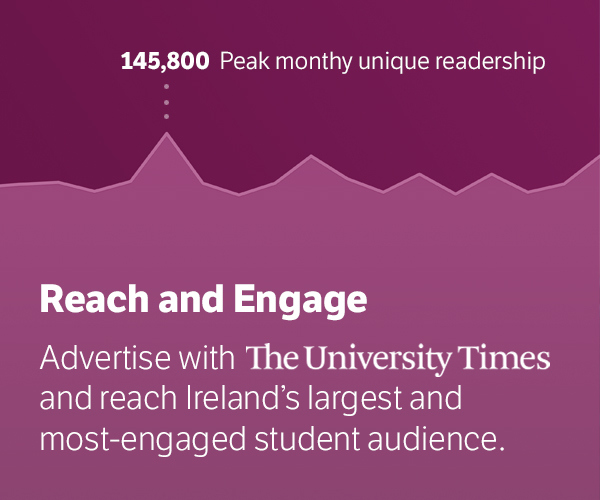 The gym and reception area on the ground floor, the areas where the main works will take place, will be screened off for the duration of the works, and a new temporary reception area will created, where the current method of access by card will be altered. Increased noise levels are also expected, and there will be no access to ground floor toilets while this work is taking place.
The main areas of these works will also be screened off on the first floor. Club lockers are to be relocated elsewhere in the centre in order to create this new space for group personal training.
The Sports Centre, including the main gym which includes both cardio and weight equipment, also includes a swimming pool, a climbing wall and halls that are used by clubs such as Dublin University Fencing Club (DUFC) and Trinity Basketball. As is common throughout Trinity, however, the centre faces space issues in peak times as Trinity's student population expands.
In April 2015, 88 per cent of voting students voted in a referendum to increase the Sports Centre charge from €90 to €120. The Sports Centre had said that it would be underfunded if the charge were to remain at €90. Students were told that voting for the higher charge would result enhanced sports services, including a new fitness theatre space in the Sports Centre and improved development programmes for Trinity sports scholarships.
While students account for the majority of the gym's membership, with all students paying this charge upon registration for college and thus getting unlimited access to the centre with no charge per use, other members include staff and those external to the university. If students were to continue paying €90, "students will not be able to access the centre at peak times without paying a charge per visit", the Department of Sport had claimed.