Richard Bruton has been reappointed Minister for Education and Skills in Taoiseach Leo Varadkar's cabinet, while Mary Mitchell O'Connor has been given responsibility for higher education – a move that has been welcomed by the higher education sector.
The new role of Minister for State at the Department of Education and Skills with special responsibility for higher education, which will be taken up by Mitchell O'Connor, comes as pressure is growing on the government to make a decision on a new funding model for the higher education sector.
The change is significant for a sector whose staff and students often complain of being treated as a peripheral issue by the government. Bruton will retain ultimate responsibility for implementing a new funding model for a higher education sector that has been sharply critical of his engagement with the issue so far.
ADVERTISEMENT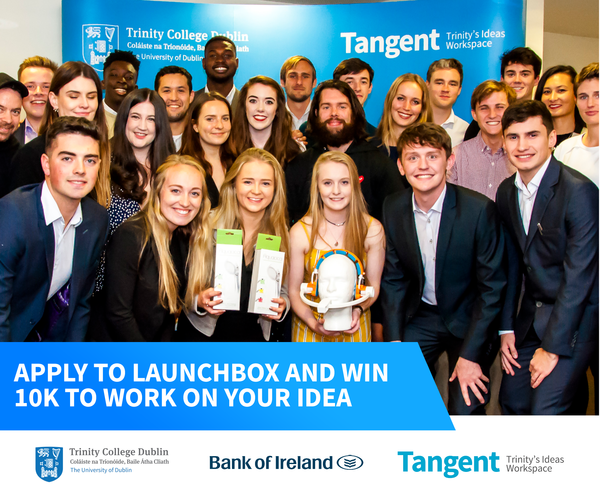 Speaking in the Dáil this evening, Varadkar praised the value of higher education as the "foundation of the economy" and said that he would "resource it adequately".
In a cabinet reshuffle that was more expansive than many had expected, Bruton was one of the rare senior figures to maintain his cabinet portfolio. Bruton will return to the Department of Education and Skills at a time when universities and colleges are lobbying strongly for more funding from the government. His appointment last year was met with scepticism and criticism by trade unions and student groups, an attitude to the minister that his slow progress over a new funding model for higher education has done little to address.
It is the creation of the new position, however, that has drawn praise. Speaking to The University Times this evening, President of the Union of Students in Ireland (USI), Annie Hoey, said the new position "shows hopefully the seriousness with which the new taoiseach is taking higher education" and was an acknowledgement of "the role higher education can play in the Irish economy". Hoey said the union would be seeking a meeting with Mitchell O'Connor as soon as possible.
Mike Jennings, the General Secretary of the Irish Federation of University Teachers (IFUT), was equally optimistic. The appointment, he said, "identifies that higher education has specific and exclusive needs and has been neglected hugely".
Mitchell O'Connor comes from a background similar to that of Bruton when he arrived at the Department of Education and Skills. Formerly the Minister for Jobs, Enterprise and Innovation, Mitchell O'Connor did not have the easiest time as a senior minister and has often been on the receiving end of criticism from journalists and fellow politicians. A number of advisers also resigned from her department during her time as minister and in late 2016 Taoiseach Enda Kenny was forced to re-iterate his confidence in her skills as a minister.
Mitchell O'Connor does have significant first-hand experience in the education sector, having worked as a teacher and principal before she was elected to the Dáil in 2011. While the role of the Department of Jobs, Enterprise and Innovation is divorced from that of the Department of Education and Skills, Mitchell will come into the role with some experience of research policy and she contributed to the government's Innovation 2020 report, which set out a number of targets for research and development in Ireland when it was published in late 2015. However, this experience comes at a time when many scientists are calling for greater investment and funding for research beyond that linked to industry.
Jennings, who was critical of Bruton upon his appointment last year, said he was willing to give Mitchell O'Connor the benefit of the doubt and was "prepared to assume she is full of potential". On any future lobbying of the the new minister, he said the union will "go in on the basis that we will work with her as best we can".
Consensus was the watchword for Bruton, who made little progress on the thorny issue of higher education funding, a decision he left to the consultative process of the Oireachtas Education and Skills Committee.
There has been a mixed reaction to his reappointment. Hoey said she welcomed the consistency his return would mean, adding that it was a time that needed "all hands on deck". Jennings, however, said he was "unenthused" by his reappointment. His reappointment to the portfolio comes following rumours he would be moving to a new department under Varadkar.
There has, as of yet, been no public comment made by the government or Fine Gael on their preference for a new funding model, despite three options having been set out by the report of the government's higher education funding working group last July. Instead, Bruton has called for consensus and suggested that a middle ground on the three options set out could be found.
As ministers, Bruton and Mitchell O'Connor will be charged with taking up the decision on a new funding model for the sector and finding a model that they will be able to defend to both university heads, who favour an income-contingent loan scheme, and students and trade unions, who favour publicly funded education.
Some progress has been made already during his time at the department, when an additional €36.5 million was provided to the higher education sector and it was announced that the government favoured an increase in employer contributions to third-level education. However, the long delay in decision-making and the onus placed on the Oireachtas Education and Skills Committee frustrated politicians and members of the higher education sector alike.
Bruton will be tasked with making a decision on funding before the deadline of Budget 2018 set out in the action plan for education published in February.
This was pointed to as a priority by Trinity's Vice-Provost, Chris Morash. Speaking to The University Times by email, before the new minister was announced, Morash said: "The first item on the agenda for an incoming Minister of Education, regardless of who is appointed, must be to address the recommendations of the Cassells Report."
"Cassells outlines, in clear and unambiguous language, the funding options that are open to us as a society if we really value our universities. Those are decisions that need to be taken sooner rather than later, and I would like to see a Minister who is willing to take those decisions", he added.
The reappointment will mean that Bruton will be given time to lead an education sector that he has promised to turn into the best in Europe over the next decade.