Trinity professor Patrick Geoghegan has been hired by Leo Varadkar, the newly appointed taoiseach, as a speechwriter and researcher.
According to the Irish Times, Geoghegan will be given a leave of absence from Trinity to join Varadkar's staff. It is not yet know what salary he will be paid for the position, that will see him join the newly appointed taoiseach's team to assist with speechwriting and research.
Trinity's Professor of Modern Irish History, Geoghegan had played a key role in shaping Trinity's pioneering alternative college admissions survey, which was launched in 2014. A former senior lecturer, Geoghegan is popular among students and is one of the rare figures to have received honorary membership of Trinity College Dublin Students' Union (TCDSU) council.
ADVERTISEMENT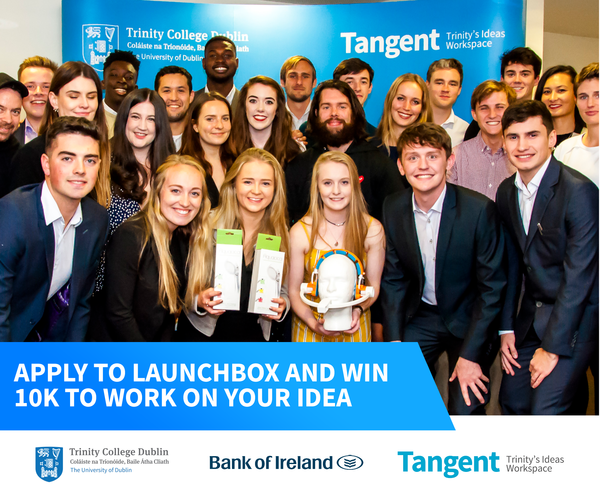 Speaking to The University Times by email, Geoghegan said: "It's always a great honour to be asked to serve any Taoiseach, and a particular honour to work for a once-in-a-generation leader like Leo Varadkar."
Geoghegan is also well-known outside Trinity for his weekly Newstalk history radio show, "Talking History" and for his range of books on Irish history. Geoghegan also appeared in the Inside Trinity documentary, which screened last year – documenting both his wedding in the College Chapel and his steering of the annual "Act of Union" debate for sophister history students. The annual debate, which takes place in the old House of Lords – now Bank of Ireland – across from Trinity and is one of the more novel forms of assessment in the College, helps encourage public speaking skills among students, Geoghegan told The University Times earlier this year.
Geoghegan has ties to Fine Gael. At the party's Ard Fheis in 2016 he spoke about the Easter Rising and how Sinn Féin has no direct link to the 1916 rebellion. He is also close to Varadkar, who he supported in Fine Gael's leadership race. The new taoiseach attended Geoghegan's wedding last year.
It is his role in the alternative admissions feasibility study, however, that has been a key part of Geoghegan's time in Trinity. Strongly criticised by some in the sector, Geoghegan has been a robust defender of a system that departs from the points-focus of the Leaving Certificate to assess students through a personal statement and a relative performance ranking – where they stand in relation to other students in their school – though the former qualification has been given less weight in recent years.
The study, which was only expected to last for two years, has proved a success, with nearly 100 students entering the college through the system so far.