With the need to secure extra accommodation for its students growing and with a sudden influx of private developers building in the city, Trinity is turning its focus away from building new accommodation to getting students rooms in existing developments.
Faced with the rising costs of sites in Dublin as private developers pay "extremely high prices", Trinity's accommodation steering group, set up to shortlist city centre properties with promise for student accommodation, is finding itself priced out of a market marked by "way too much volatility" and is now shifting its focus, according to the Dean of Students, Kevin O'Kelly: "Three years ago we had to go out and buy land and built it ourselves. We now have this blended approach of developing sites that we own and leasing."
"At the very beginning, when I started [as the Dean of Students] three years ago, there was almost no private sector accommodation, so the expectation was that Trinity would have to build the 2,000 units." The sector, however, has since seen an unprecedented expansion, with new developments that have been criticised both for their costs to students and their disruption to residential areas.
ADVERTISEMENT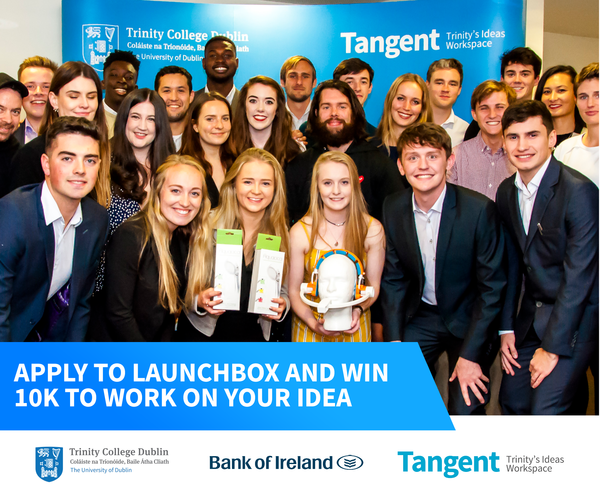 With some new residences charging students a minimum of €250 a week, O'Kelly, speaking to The University Times, noted that that the explosion of such developments has done "mad things" to both the rental prices and development prices of these sites.
We recommended that we reduce our targets for actually building. We just couldn't procure sites
These prices have left Trinity unable to afford to compete in this market and, saying that it is unwilling to charge students above market price, unable to recover such costs as readily as private developers: "Sometime before Christmas the steering group did sort of a root and branch evaluation of the market and we recommended that we reduce our targets for actually building. We just couldn't procure sites."
Trinity has secured an additional 750 beds for students in such developments for the next academic year, a "short term" solution that allows the College to "get accommodation faster".
The shortage of student accommodation was something the government pledged to address with its 2016 action plan to address housing and homelessness. Along commitments made were plans to remove roadblocks to higher education institutions and private companies building student accommodation.
O'Kelly described the market as one that is a "volatile and immature", and "vulnerable to individual plays". This volatility, he stated, comes at least partly from the actions of large players in a small market who pay "extremely high rents", resulting in a situation where "now everyone thinks that's what they can get".
"The prices they're willing to pay are based around a return of €250 a week. So they think they can get €250 so they're paying that much for the site. We can't do that, so we can't buy sites."
O'Kelly cited the Montrose Student Residence near University College Dublin (UCD), which controversially charged €700 a month when it first opened. Such prices have been dwarfed by newer developments. "They pitched their rents high, one developer, and suddenly everyone thought 'that's what you can get'."
"It remains to see whether it will be sustainable, whether the market will bear", O'Kelly stated, adding that the College may "ride out this really big peak in the market" before re-evaluating its approach.
They think they can get €250 so they're paying that much for the site. We can't do that, so we can't buy sites
Trinity's difficulties in constructing its own accommodation have been well documented. Speaking to The University Times, Provost Patrick Prendergast has stated his view that Trinity should remain a "residential university". Trinity has been "bursting a gut" to get more student residences, he stated. "We've looked at, I'd say, 10 different sites around the city in the last two years. It's really made me angry that we haven't been able to do a deal on any of these."
According to Prendergast, Trinity was "very close" to getting the site on Gardiner St, which has since been privately developed, although Trinity has leased its rooms for students for the next academic year.
Despite doing a deal with the developer, the prices for these rooms for Trinity students, O'Kelly noted, will be "more expensive" than in other accommodation offered by Trinity. In a statement to The University Times, President of Trinity College Dublin Students' Union (TCDSU), Kieran McNulty, described the cost as "dramatic", and stated that it would "price out many students from availing of it".
More needs to be done at a government level "to secure affordable, safe, suitable accommodation", he said.