Queen's University Belfast's consent classes will be based on the successful Trinity model when they run for the first time in October.
The pilot programme, which will run in Queen's residential accommodation, could see nearly 1,500 first-year students take part. Based on the consent workshops pioneered in Trinity, the classes are a joint initiative of Queen's University Belfast Students' Union (QUBSU) and the college.
The classes are the product of almost two years of work by QUBSU, led by the union's Welfare Officer, Jessica Elder. After working on the issue last year, Elder told The University Times, the union wanted to "get the conversation started with a bang".
ADVERTISEMENT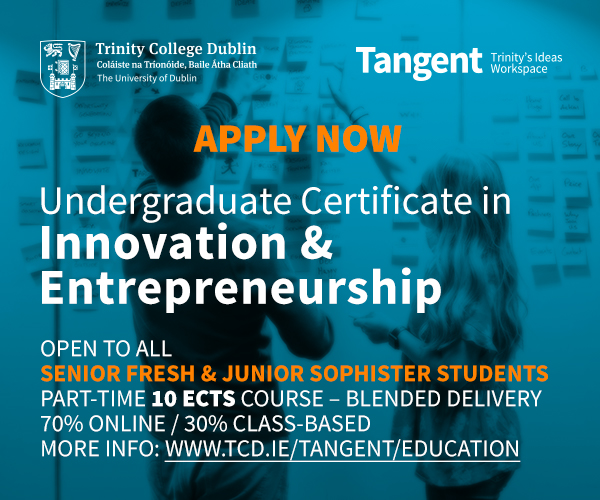 The issue of consent has moved quickly into the mainstream of student conversation in recent years and the announcement last year that Trinity was to hold consent workshops triggered national headlines and a nation-wide debate on the issue. Elder said she wanted to follow the Trinity model – where first-year residents of Trinity Hall can attend the classes – because its the "best way to get a large group of students in one place".
The classes in Queen's, she said, could be like "Trinity on steroids" if all the students who'll be invited attend. The idea that such classes would be mandatory, or that students would be forced to attend, has dogged consent classes in other colleges. The classes in Queen's will not be mandatory but, Elder said, QUBSU has spoken to students and they "do want more education on consent and the law, so we're responding to what students want".
The union has experimented with other models of consent classes in the past, for one-off events or during campaign weeks, but Elder said their research suggested that the Trinity model, based on research from NUI Galway, was best. In March, at its annual congress, the Union of Students in Ireland (USI) voted to develop a national model for consent workshops, based in part from the experience of Trinity.
Consent classes, however, have also faced challenges. It was widely reported that University College Dublin Students' Union had to drop their consent classes after poor attendance, a story that came as a boost to those sceptical of the benefits of such classes. While Elder wouldn't be drawn on how many students she thought would attend the classes, she said she hoped as many students as possible would go.
Trinity's model will undergo some changes this year, after a review of the 2016 classes. But the basic concept is based on staff and student facilitators working to educate students on the issue of consent and what it entails. "If this model doesn't work for us we'll try and look at different avenues", Elder said. Other criticisms of consent workshops have included that they put an undue focus on heterosexual relationships and Elder said that the union was working to ensure the classes are as "inclusive as possible".