With a target of providing 21,000 student beds by 2024, the Minister for Education and Skills, Richard Bruton, launched the government's plan to address a student housing crisis that has for years tested the resources of universities and students' unions.
On the site of Trinity's landmark Oisín House accommodation project, the Minister of State for Higher Education, Mary Mitchell O'Connor, and the Minister of State for Housing and Urban Renewal, Damien English, helped launch a strategy that has set out a targets for the development of purpose-built student accommodation and supporting campaigns to promote digs accommodation.
Co-operation with universities is a key part of a strategy that has been a year in the making, after being promised last summer by the government. While no figure was committed to by the government, Bruton today said that the government will work more closely to financially support universities and colleges in providing purpose-built accommodation for students. "These are not hugely subsidised by the state, they're based on the state creating an environment where money at good value be can drawn down by developers", he said at the launch today. This new accommodation, Bruton added, will be provided by a combination of both higher education institutions and the private sector.
ADVERTISEMENT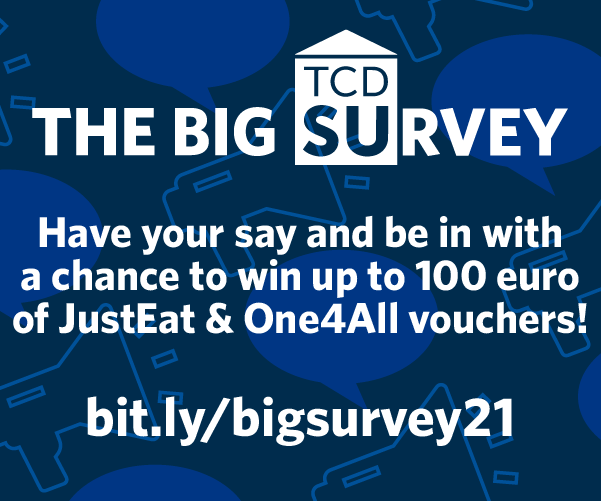 Bruton said the government's strategy meant looking "at different approaches that can fill a challenging gap in accommodation". The strategy gives recommendations on expanding digs accommodation, collaboration with private housing companies and the building of purpose-built accommodation complexes to address the crisis.
Bruton acknowledged that increasing the supply of student accommodation is a crucial aim for a government that has repeatedly said it wants to increase the number of international students attending universities in Ireland.
Mitchell O'Connor, speaking at the launch, pointed to the "pressure point" each September and October as students look for accommodation in cities across Ireland. "There is a good pipeline in the future, we are catching up, but this is exciting", Mitchell O'Connor said.
The Department of Housing, Planning, Community and Local Government will continue to develop a housing land map and database and will work with the Department of Education and Skills to identify locations for future purpose-built accommodation. The government will work with higher education institutions and the Housing Finance Agency on potential financing for student housing projects.
Throughout the strategy, there is an emphasis on co-operation with the Union of Students in Ireland (USI), with €160,100 funding allocated for 2017 and 2018 to support their homes for study campaign, which aims to increase the uptake of digs accommodation. National surveys on accommodation will be carried out by USI and an interdepartmental committee to monitor the progress of the housing situation.
Speaking to The University Times at the launch, USI President Michael Kerrigan welcomed the strategy, adding that the union had for years been warning of the challenges facing students in sourcing accommodation.
Dublin Institute of Technology (DIT)'s new campus in Grangegorman will be supported in their development of purpose-built student accommodation for 2,000 students. The government will look into expanding this financial model to other institutes of technology, which have long complained of being limited by regulations that tightly constrain their ability to borrow to finance large capital projects.
The strategy also recommends that student parents, lone parents and students with disabilities be given priority in the allocation of increasing accommodation spaces.
The strategy recommends more collaboration between higher education institutions and private student accommodation as a means to providing high quality housing. "Students want to be close to the campus and to purpose-built student accommodation", English said at the launch, adding that the strategy will help create an additional 7,000-8,000 student beds across the country. In the last few years, as a short-term solution, Trinity has had to lease accommodation with private student housing companies, with complexes in the Binary Hub and on Gardiner Street. However, concerns have been raised at the high rents charged by these new companies, which have flooded the Irish rental market over the last 18 months.
In the past, Provost Patrick Prendergast has told The University Times of the challenge of competing with private developers to find sites for student accommodation. Commenting on the competition for sites in a city like Dublin, Bruton acknowledged that there will always be competition, but said the government was working to curb developer-led growth and was helping to find affordable sites for new projects.
Speaking at the launch today, Prendergast said that it was "part of what Trinity is all about to have residential accommodation on the main campus".
This time last year, as part of the action plan to address housing and homelessness, the government announced that they would address the student accommodation crisis, with the creation of this strategy, promising the provision of 7,000 beds by the end of 2019. A new position of Student Housing Officer was funded by the government to work for USI.
In recent years, colleges have had to take matters into their own hands. Trinity is converting Oisín House into a 250-bed accommodation complex complete with student spaces, which could be completed as early as April 2019, while the Trinity Technology and Enterprise Campus (TTEC) project, once completed, is also set to host student accommodation.
Students' unions across the country have tried to introduce measures to alleviate the effects of the crisis on their students. Trinity College Dublin Students' Union (TCDSU) launched the accommodation advisory service a few years ago.
This week, a campaign was relaunched by TCDSU and University College Dublin Students' Union (UCDSU) in association with Daft.ie to secure digs accommodation for students, advertising the tax breaks associated with housing students.