Trinity College Dublin Students' Union (TCDSU) have today relaunched their joint campaign with Daft.ie and University College Dublin Students' Union (UCDSU), appealing to homeowners to rent out their spare rooms as digs accommodation.
The project will encourage homeowners to rent out spare rooms in their primary residence by promoting the associated tax breaks. Those who host students in digs can earn €14,000 in non-taxable income under rent-a-room relief, a tax break introduced by the government to increase the availability of residential accommodation. And with CAO offers around the corner, a new intake of students will soon flock to Dublin in search of housing during a time of crisis and more beds will be needed.
The project, which is valued at €14,760, uses geo-targeted ads on daft.ie and its affiliated sites DoneDeal.ie and Adverts.ie to reach homeowners who may have spare rooms to rent. A blog will feature posts from students and homeowners who have had successful experiences in renting and hosting, encouraging others to do the same.
ADVERTISEMENT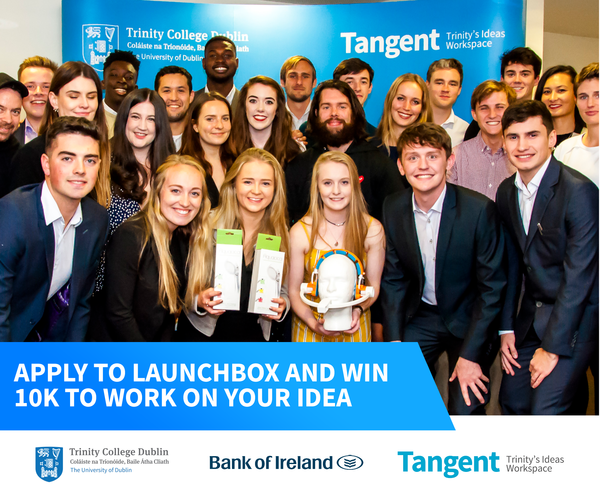 Speaking to the The University Times by email, TCDSU President Kevin Keane described the partnership with Daft.ie and UCDSU as "a really important one". He emphasised that "finding suitable accommodation for every one of our students" is the union's "number one priority this summer".
Keane praised digs accommodation as "a win win for both students and homeowners", citing the the support and cheaper price for student renters and the extra income for homeowners. He encouraged any students struggling to find accommodation to "seriously consider the option of digs".
The initiative was launched last summer with an €8,000 campaign to put new beds on the student market in response to the severe accommodation crisis Dublin has been experiencing.
The campaign is one of a number of initiatives undertaken by TCDSU to help secure accommodation for students. The union runs an Accommodation Advisory Service, which assists students in their search and which saw a 50 per cent increase in usage in its first year.
Trinity has been more active in recent years in devising short-term solutions to the shorting of student housing. This year, the college secured almost 500 beds in a private development on Gardiner St along with renegotiating the lease for just under 250 beds in the Binary Hub on accommodation complex.
A purpose-built accommodation complex for Trinity students, Oisín House, is due to be completed in April 2019, providing 250 extra beds and student spaces.