Students can expect to see an end to special examinations in 2018, as part of sweeping changes soon to be introduced by Trinity. But the College has said that their removal will be tempered by an expansion of supplemental exams.
Under the changes, introduced by the Trinity Education Project, supplemental exams will now be available from first year to final year. Students can also expect final-year results to contribute to 70 per cent of an overall degree, ending years of inconsistency between schools and courses.
With the implementation of the project set to begin in 2018, new students from then onwards can expect to be able to repeat exams in their final two years as supplementals – an option previously unavailable. The reforms will also introduce a new college-wide policy of calculating a final degree grade based on a 30 per cent from the penultimate year and 70 per cent from final year. Fo numerous courses, this will be a significant change. In BESS, the entirely of a student's final degree is based on their final-year mark, while numerous other courses, such as law, have traditionally seen a student's final grade divided equally between their final two years.
ADVERTISEMENT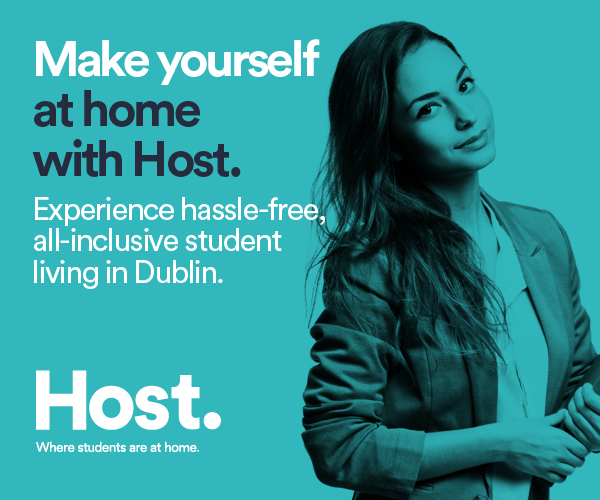 Special exams will also be discontinued. First mooted in a proposal seen by The University Times in January, the recommendation was approved at University Council despite Trinity College Dublin Students' Union (TCDSU) expressing "grave concerns" about such a change in January. The exams, better known as "super sups", are usually sat in the first weeks of Michaelmas term by students who on medical grounds or based on unforeseen events, were unable to sit their exams within the normal supplemental period.
Speaking to The University Times, Trinity's Vice-Provost, Chris Morash, said that removing special exams was balanced by the expansion and reform of supplemental exams: "If you make it so that supplementals have sufficient latitude to accommodate all cases, you don't have to be swotting in with special exams". The significant number of appeals made, he said, offered some evidence that the previous system was "too rigid" and was "producing the opposite effect".
The wide-ranging changes come after months of consultation and discussion at various college committees. The reforms, once introduced, might prove as significant as the changes to the academic year structure approved in June 2016, which will ultimately see Christmas exams introduced in Trinity. However, they're also but one aspect of the foundation of a project that'll require the support and goodwill of individual schools if it's to prove successful.
Commenting on the decision to split degrees 30-70 for the final two years, Morash said it was to "give due acknowledgement to the fact that by the time you're in your last year, if your programme is doing what it should, there has been cumulative learning". A student in their final year, he added, "has a lot more things that they can connect than somebody in their penultimate year".
The changes approved by University Council also contained a proposal that proved somewhat controversial – an end to capping of grades at supplemental-exam level. Despite concerns from some members of University Council that students might "strategically" split exams across summer and autumn exam sessions, the body approved a recommendation that will mean, when repeating exams, students will now be able to have their mark in a module recorded as a first or a 2.1, even if it's the second time that they've been assessed.
Students sitting supplemental exams will no longer be subject to caps on their grades – currently those who pass supplementals and progress to the next academic year are recorded as having achieved 40 per cent.
These more far-reaching changes are underpinned by College's confidence in the use of academic transcripts. Such transcripts will offer employers a transparent history of a graduates' exam history, including how many times exams and modules were repeated. Some of the changes, such as the decision to allow students to repeat final year, are about "trying to find that balance between creating a system that has sufficient latitudes, sufficient forgiveness if you like, to allow for individual circumstances, and on the other hand, something that was so infinitely loose that you would undermine the credibility of the degree", Morash said.
The practice of students taking a year off-books will also change under the recommendations. While the option will still exist for students, it will no longer be possible to take exams or assessments when off-books. In 2014/15, according to a report compiled by the Senior Lecturer, over 400 students went off-books.
Yet, while the changes are expansive and might potentially have a dramatic impact as part of a wider set of reforms set to begin soon under the Trinity Education Project, the approved recommendations are not all radical. Indeed, as Morash emphasised, some of the changes – such as ending of capping of supplemental exam grades – are simply bringing Trinity into line with practices in other universities.
Some of the changes approved by University Council were contained in proposals seen by The University Times in January. However, the proposal to remove pass by compensation – something opposed by then-Trinity College Dublin Students' Union (TCDSU) Education Officer Dale Whelehan – appears to have been dropped.
In a statement to The University Times, Whelehan said: "There is a Strand next year dedicated to progression and regulation and Alice [MacPherson, the current TCDSU Education Officer] will be sitting on this committee".
"There is a huge amount of work to be done on progression and regulation and I believe the student representation there will ensure that all students, including those that are vulnerable to some of these changes will be protected."
Many of the recommendations contained in the January proposals, however, survived intact. One, which will prove significant, is the introduction of the standardising of pass marks across all courses. The emphasis on a limit to the number of years someone can take to complete their degree is also contained in the approved recommendations – from 2018 onwards, the maximum number of years to complete an academic degree should be six years for a four-year programme and seven years for a five-year programme.
The Trinity Education Project, one of the most significant reforms of undergraduate education ever seen in Trinity, has already upended traditions and structures once held dear by a college that prides itself on its history and idiosyncrasies. The changes to the college's academic year structure, welcomed by students who saw in Christmas exams a chance of a reduced workload in summer, was passed by Trinity's Fellows only after interventions from Provost Patrick Prendergast and Whelehan, as well as calls for a "reasoned debate".
Among Trinity's staff, the education project has also generated anxiety, with some raising concerns about a the changes to the year structure, as well as the "Americanisation" of Trinity's teaching.
---
Sinéad Baker contributed reporting to this piece.