Consent workshops for incoming first-year students have undergone several changes after 400 students participated in last year's successful pilot.
The most successful workshops of their kind in Ireland last year, the classes were held in Trinity Hall over the course of Freshers' Week. This year's workshops have been changed to reflect suggestions made by last year's participants. Changes to the workshops include more proactive activities, different training for facilitators, a new curriculum devised specifically for Trinity students and an administration committee to help the workshops run more smoothly.
Speaking to The University Times, Rachel Skelly, last year's Trinity College Dublin Students' Union (TCDSU) Gender Equality Officer and who is still a lead organiser of the workshops, said that these changes were implemented to move away from the emphasis on alcohol and to "encourage people to be more open".
ADVERTISEMENT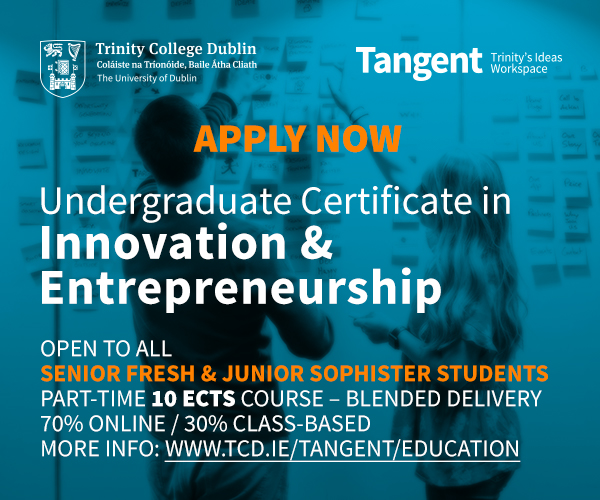 This year's workshops will provide students with a bank of vocabulary that they can use in discussions around sex and consent but, in a change from last year, also provides them with questions so they can be more proactive. "It's encouraging people to seek consent", explained Skelly, "not just to react and say yes or no to what they're comfortable with".
The shift from being reactive to proactive is a common theme throughout the new workshops. Speaking to The University Times, TCDSU Welfare Officer Damien McClean explained that "sex can be awkward to talk about" so students will be encouraged to take part in interactive group games rather than talking in small groups.
"It's helping people be OK with not knowing everything and allowing them to ask questions and encouraging the facilitators to ask questions as well because we are not all knowing", Skelly said.
There has also been a shift in the type of people the organisers are looking for to run the workshops, with more emphasis being put on those who are comfortable in front of a group of people rather those with active listening training. As a result, this year's training will be "more focused on leading", according to Skelly, to ensure that everyone benefits from the sessions.
There have also been several behind-the-scenes practical changes. There will be no classes run on the Monday of Freshers' Week due to a low turnout last year. "It's their first day of college, they want to be on campus and sign up to everything", Skelly noted. "So we're not running any workshops on the Monday." Instead, two workshops will run side-by-side over the course of the rest of the week. McClean hopes that this will help them hit a "sweet spot" for numbers where the workshops won't be too crowded or badly attended. There will also be an administrative committee who will be responsible for booking venues, organising attendance lists and other general administrative tasks. Skelly admitted that they had "learned a lot from running them once" and hopes that this experience will help them going forward.
The original workshops were based on content from NUI Galway's Smart Consent workshops. Last year's TCDSU Welfare Officer, Aoibhinn Loughlin, admitted however that "it wasn't the best fit for Trinity". A lot of her work last year, therefore, was "making sure the workshops weren't completely heteronormative, they weren't male blaming and they weren't judgemental". Loughlin ran focus groups with students and facilitators to see what should be changed. As a result the scenarios involved in the workshops this year are "a little bit less obvious and a little bit less clear so people can have a conversation about it", explained Loughlin. "It's all focused on very positive consent", she continued. "That's something we want to push. It's about starting a conversation about it not necessarily about preventing sexual violence at this stage."
As well as student contributions, changes were suggested based on an Irish Times survey that found most people's first sexual encounters occur when they are 18 or 19-years old. Organisers found that the emphasis on alcohol-related situations was unhelpful, considering many people's first sexual encounter might not take place in an alcohol-fuelled environment.
McClean noted that the new workshops will benefit from having several students involved in organising this year's workshops who participated in the classes last year. "We know what the flaws are", he explained. "We have a lot of knowledge in second year and hopefully in three years time consent will be a known thing in college. We will be at that critical mass."
The initial announcement of the consent workshops in Trinity sparked a national debate about how sexual education is taught in Ireland. After failed consent workshops in University College Dublin (UCD), the Trinity workshops has been viewed as an aspirational model for other colleges. Speaking to The University Times about the announcement of consent workshops being introduced to Queen's University Belfast through a joint initiative with Queen's University Belfast Students Union (QUBSU) the union's Welfare Officer Jessica Elder, said that their classes could be like "Trinity on steroids".