Postgraduates of the class of 2015 fell below the national employment average by six percentage points, a new Trinity report on graduate employment has revealed, although 74 per cent of postgraduates reported being employed nine months after graduating.
Trinity's annual report on the first destinations of the college's graduates nine months after graduating also found that in 2015 undergraduate employment rate was above the national average by five percentage points, at 73 per cent. The report also highlighted that nine per cent of Trinity postgraduates went on to work in third-level education compared to a sectoral average of 23 per cent.
Speaking to The University Times, Sean Gannon, the Director of the Careers Advisory Service, said that the analysis would suggest that Trinity postgraduates are less successful in getting academic jobs, but also mentioned that there were fewer of these jobs available in Ireland due to austerity cuts.
ADVERTISEMENT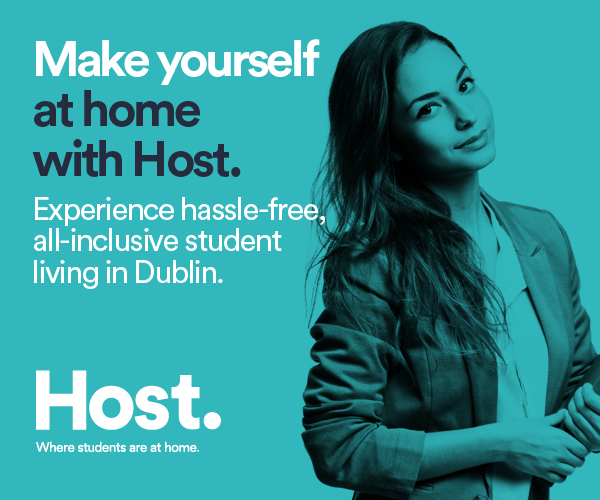 While unable to provide a full explanation of the low employment figures for Trinity postgraduates specifically, Gannon did acknowledge that they were concerning.
The report found that although only 25 per cent of students with undergraduate degrees were employed overseas, 37 per cent of those with postgraduate degrees were working abroad, both figures well above the national average of 11 per cent and 16 per cent respectively.
Gannon explained that many of the college's postgraduate students are international students and they make up a large portion of those working overseas, but that these statistics vary between faculties. Citing computer science, he said that a very high proportion of international students remained in Ireland due to the skills shortage in this field.
Indeed, the numbers of international students who remain in Ireland is largely out of Trinity hands. While there are a number of schemes that international students can apply to if they wish to remain in Ireland, inevitably many are forced to return to their home countries.
Speaking to The University Times, the President of the Graduate Students' Union (GSU), Shane Collins, said it was unclear the reason behind the lower number of Trinity postgraduates getting jobs in the third-level sector. However, while he suggested that a study over a long period of time would better tease out the reasons, he said it could be to do with a "big international student population" at postgraduate level and the fact that "a lot of people, research students in particular, would want to get a post doc and continue in the research area".
This variation between faculties was also clear among those with undergraduate degrees, as science students were found to have a lower immediate employment rate than those with degrees in arts, humanities and social sciences, who had a 69 per cent employment rate. Gannon believed this showed that an undergraduate degree is not enough to "work professionally as a scientist" and that students have to "tag on" a master's or postdoctoral degree in order to find work.
Gannon also highlighted the fact that these figures were for the class of 2015, and that the class of 2016 was being surveyed currently. With the growth of the Irish economy over the past number of years, he said that he would be "surprised if the figures were lower" as the market was continuing to grow.
In a meeting of the University Council, where the findings of the report were discussed, Dr Neville Cox, Dean of Graduate Studies, stated that students on structured postdoctoral programmes would soon have the opportunity to complete a module on career skills, which he hoped would improve their low employment rate.
At University Council, Gannon also noted that securing an internship at postgraduate level is more difficult than at undergraduate level.
When asked about the most concerning statistics from the report, Gannon spoke about the "over-reliance on the UK market". Gannon said that he was unsure of the effect that Brexit would have on Ireland's "special relationship with the UK", which is the most common destination for undergraduates when looking for a job overseas. Gannon also stated that Brexit presented an opportunity for Trinity, with several companies already in talks with the careers service as they relocate to Dublin post-Brexit.
Gannon also confirmed that despite legislation, female graduates were often still being paid at a lower rate than male graduates, and that these differences in pay were in line with international statistics. He added that among undergraduate degree holders, female graduates were more successful in obtaining employment according to the report.
According to the report the majority of undergraduates have remained in Ireland, and a further 22 per cent are pursuing further education, which brings the percentage of those unemployed or not in further education down to five per cent. However, Gannon did note that Trinity has seen fewer graduates entering into further education than the national figure. He believes that this is due to people wanting to gather experience or "there are real concerns about funding further study and whether or not there are enough scholarships or stipends around for people".
From 2018 onwards, when surveying graduates, Trinity will ask people would they like to complete the survey again in three years time. Gannon explained that this was in response to the Higher Education Authority and that "longitudinal studies give you a much better picture of what people are doing and whether or not their success is tempered by their degree, for example".
Trinity's Careers Advisory Service has suffered funding cuts and staffing shortages over the past number of years. In August 2016, the service announced that due to budgetary cuts they could no longer provide an individual advisory service to Trinity graduates, with staff having to prioritise current students.
College did not immediately respond to a request for comment.