Funny, polite and fiercely unapologetic, Steven Salaita raged in defence of academic freedom and against the actions of Israel in Palestine in a much-hyped talk in Trinity this evening.
The talk, which discussed the topic "Freedom to Boycott: Boycott, Divest, Sanctions and the Modern University", centered around issues of freedom of speech in academia through the lense of Salaita's experiences.
The conference drew a crowd of academics, students and activists, many audibly engaged by the talk from a man who has become one of the best-known proponents of academic freedom in the US.
ADVERTISEMENT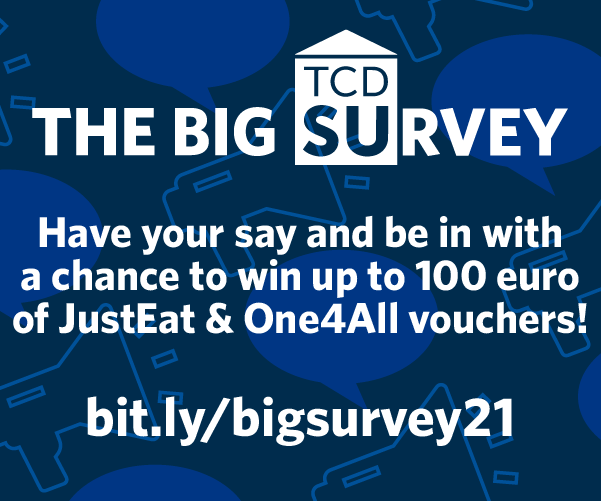 Salaita became well known among the academic community worldwide in 2014 when his tweets condemning the Israeli government for its military actions in Gaza lost him the offer of a job in the University of Illinois. He went on to sue the university, arguing that his right to academic freedom was infringed. Since the case, he has been unable to secure permanent academic employment.
Speaking candidly about the tweeting controversy he told the audience that he was "angry in the summer of 2014". Salaita has no regrets speaking up on social media: "I will condemn Israel as harshly today, I will condemn Israel as harshly tomorrow."
The fallout from the controversy saw the university's chancellor resign and Salaita become one of the most public academic martyrs for academic freedom and the boycott, divest and sanctions campaign more widely, with a stream of academics joining calls for his reinstatement in the university.
Academic freedom, a theme Salaita returned to time after time in his talk, is not simply about protecting controversial ideas but it means that "professors, students, and anyone associated with the university can publish a comment that may anger a powerful party without risk of incrimination", he said.
Trinity was dragged into the debate when the visit of Israeli Ambassador to Ireland, His Eminence Ze'ev Boker, was organised and subsequently cancelled in February. Invited by the Society for International Affairs (SOFIA), Provost Patrick Prendergast condemned the protests which led to the cancellation of the event. In a statement, he described the protests as "the antithesis of what Trinity stands for" and an "unacceptable attack on free speech".
Israel loomed over the talk. In a divided America, Salaita said, Palestine is one of the topics that is "always going to get you in trouble". Racism, capitalism and the military, he said, are all taboo topics that are too often declared untouchable. During the talk, Salaita turned his ire on everything from university management to corporate donors.
Salaita opened up about how he came to terms with his dismissal and the media attention that he said characterised his as "a monster" followed: "I finally got to the point… where I quit apologising for the kinds of reactions I was having against stark, horrid injustice, that in fact it was OK to be angry. That anger was the most human emotion that a person could express in 2014."
Salaita, interviewed today by Pat Kenny on Newstalk, seemed surprised by the stereotypes he says are often imposed on him. Kenny, he said, seemed "taken aback that I didn't come in crawling on my belly screaming obscenities".
The two-day conference is being hosted by the MPhil in race, ethnicity and conflict in Trinity's Department of Sociology. It will see talks of academic boycotts, freedom of speech, islamophobia and anti-semitism.
Former director of the MPhil in race, ethnicity and conflict and the current chair of Academics for Palestine, Ronit Lentin, chaired the discussion. Speaking to The University Times, Lentin said that she thought that they were "very clever in getting Steven Salaita to be the keynote speaker as he shared his thoughts and analysis very generously". She commended his open speaking style, hoping it would open "good conversations and dialogue on this very important issue of academic freedom". She echoed Salaita's point that "if academic freedom cannot protect our emotions then there is no academic freedom".
---
Kathleen McNamee contributed reporting to this piece.