Stepping through Front Arch is always overwhelming regardless of whether this is your first Freshers' Week or not. It's easy to get muddled with what's-on-where and who's-doing-what, so we've made a lovely, concise list of what you really shouldn't miss today.
Cannabis culture in Ireland with The Hist:
The College Historical Society (the Hist) will be hosting Labour Minister Aodhan O'Riordain, co-director of the Centre for Pain Research in UCD Professor David Flynn, the National Secretary of Chronic Pain Ireland William McLoughlin and consultant child psychologist Dr Peadar O'Grady. The topic of debate for this Burke panel discussion will be the current cannabis culture in Ireland. With increasing interest in the legalisation of Cannabis as a use for medicinal purposes this is an intriguing event. The discussion will take place in the GMB from 1-3 pm today for anyone who's interested.
Urban Conservation with Zoosoc and The Phil:
Do you love creatures? Are you passionate about the happiness and welfare of all furry and non-furry animals? Then show your support by attending this talk on Urban conservation in the Graduates Memorial Building (GMB) at 3 pm. The talk will also include a birdhouse-making segment where you can learn how to house all the flappy creatures that might happen to come your way.
ADVERTISEMENT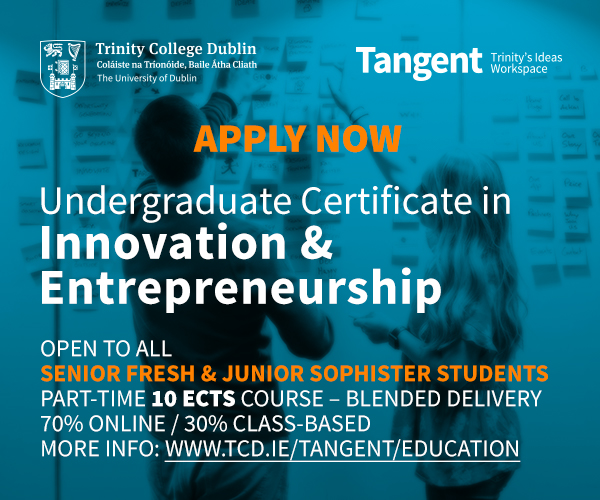 Lawsoc Comedy Debate:
Following the Burke panel discussion, Trinity College Law Society (LawSoc) will hold their annual comedy debate in the GMB at half three. The motion this year is "This House is Overworked and Undersexed". Hear LawSoc's most hilarious members discuss whether the promise of a rampant sex life during college is actually a myth and whether our essay deadlines and long college hours are what's inhibiting that. The event will have guest appearances from comedians Laura Byrne, Jim Elliot and Davey Reilly.
Fleadh na Tríonóide:
Cumman Gaelach, Trinity Vincent De Paul (VDP) and DU Amnesty are in collaboration for this ócáid speisialta. In a night out that will certainly live up to the "craic agus spraoi" that we all wrote about in our Irish essays for the Leaving Cert. Beidh an ceol go hiontach agus gach duine ag damhsa tríd an oíche. All involved will begin to gather outside the Pav at 8pm, so be sure to head on over.
Italia!:
Join Italian society and Litsoc for this event that is sure to reaffirm your love of all things Italian, beyond pizza and spaghetti. Special guests will feature Dr Brennan O'Connell, who will discuss the influence of Italian writers on modern day literature, Dr Enrica Ferrara, who will ponder the postmodernist writings of Italo Calvino and Francesco Izzo, who will focus on more modern day affairs. You may also be treated to some free food and drinks. The event starts at 6.30pm in the Global Room in the Hamilton.