Trinity College went into the game against Terenure Rugby Club after a costly pre-season. A tour of Italy resulted in a handful of injuries meaning that they went into their first league match with only four players who had played in their final game of the last season.
Trinity started poorly, with flanker Sam Pim receiving a yellow card for a dangerous tackle just a few minutes into the game. Terenure showed off their superior ability to run with ball in hand from the beginning, making multiple line breaks and forcing penalties from Trinity. A Terenure penalty pinned Trinity deep into their own 22 and Terenure managed to shove themselves over the Trinity line from a maul. The try was easily converted by Terenure's fly half Mark O'Neill.
Things did not get better for Trinity. Terenure's second try came eight minutes later. A carbon copy of their first, it resulted from a Trinity penalty which Terenure's forwards punished by crashing over the line again. O'Neill missed the resulting conversion.
ADVERTISEMENT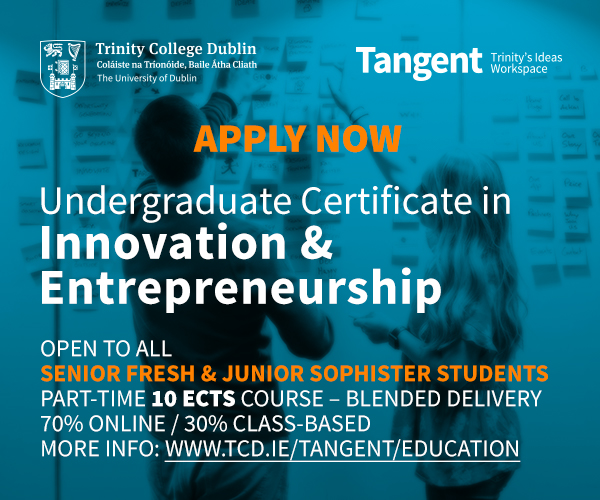 Trinity had a purple patch for the last ten minutes of the second half but never really threatened Terenure's try line. Terenure were solid in defence, patiently waiting for Trinity to make a mistake. The second half ended without much hope of a Trinity comeback.
Late in the first half, the rain started, slowing down the game. Trinity looked lethargic and Terenure punished this slowness, a quick interchange of passes putting winger Sam Coughlan over for Terenure's third try which was converted by O'Neill.
With 10 minutes to go, Terenure kicked the ball into Trinity's 22. Collected by winger Billy O'Hora, Trinity went through a couple of phases passing laterally across the field, before Terenure's Stephen O'Neill intercepted the ball and touched down the ball right of Trinity's post to secure a bonus point for the visiting team. O'Neill missed the conversion. The miss had no bearing on the result with neither teams looking particularly interested in the last 10 minutes. The score finished 24–0.
A positive Trinity can point to is fly half James Fennelly's kicking from play. He managed to pin Terenure into their 22 on numerous occasions but Trinity were unable to take advantage of this territory. Terenure's running capabilities, especially their powerful running down the middle of the pitch, were too much for a young Trinity team.
Speaking to The University Times after the game, manager Tony Smeeth said "only four guys there played the last game of the last season. We looked a bit young out there. At point of contact we got savaged. It's tough rugby in this league".
Last season Trinity avoided relegation due to a last minute try to beat Terenure. They couldn't replicate this performance but they can't afford to feel disheartened by this bad start with every game in Division 1A of paramount importance. Next week, Trinity take on University College Dublin in Belfield.