Emerging writer Elizabeth Reapy has been awarded the Rooney Prize for Irish Literature for her debut novel, Red Dirt. The prize is awarded for a body of work by a young Irish writer that shows exceptional promise.
The novel was published in 2016 by Head of Zeus, and has since garnered considerable praise with Reapy named Newcomer of the Year last November at the 2016 Irish Book Awards. Following the announcement of Reapy's victory, Jonathan Williams, literary agent and chair of the selection committee, said in a press statement: "Although the Prize is awarded to a writer on the basis of the literary excellence of a body of work, it is not unusual for it to be conferred when the writer has produced just a single book – as has happened in recent years with both Colin Barrett and Sara Baume." He noted that Reapy's debut alone was "reason enough for her to be chosen as the winner of this year's prize. The six members of the selection panel read work by fifteen to twenty eligible writers, but were unanimous in their choice."
Williams went on to note that the novel's subject matter is "timely" and relevant, focusing on "the migration of Ireland's young generation – inventively narrated in three voices ('Me', 'You' and 'Them'), and displays a sure footed mastery of the novel form".
ADVERTISEMENT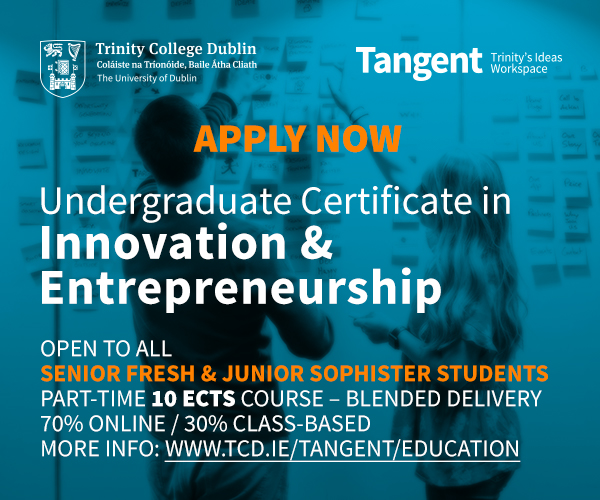 The award was conferred in a ceremony held today at Trinity's Oscar Wilde Centre for Irish Writing at the School of English. The event also paid tribute to benefactors, former US Ambassador to Ireland and President Emeritus of the Pittsburgh Steelers, Dan Rooney. Mr Rooney passed away earlier this year, and he was the supporter of what is the longest literary award in Ireland, alongside his wife Patricia.
Elizabeth Reapy hails from Mayo, and holds a B.A. in English Literature and History from NUI Galway, a Diploma in Education from University College Cork, and a master's degree in Creative Writing from Queen's University Belfast. Reapy also has international experience after spending time in Varuna Writers' House in New South Wales, Australia. Here, as the Tyrone Guthrie Exchange Irish Writer, Reapy found inspiration for her award-winning debut novel. She is currently working on her second novel.