Last time he visited Trinity, then-Vice-President Joe Biden warned that the world was at an inflection point. Today, as he strolled around campus, his visit was decidedly more casual.
No longer a figure in the US government, there was no fanfare around his visit and he walked through Front Square without a visible security presence. He quickly attracted attention from students and tourists, many of whom were surprised to see him travelling so causally.
The Book of Kells and the Long Room will remain open to visitors during Biden's visit today.
ADVERTISEMENT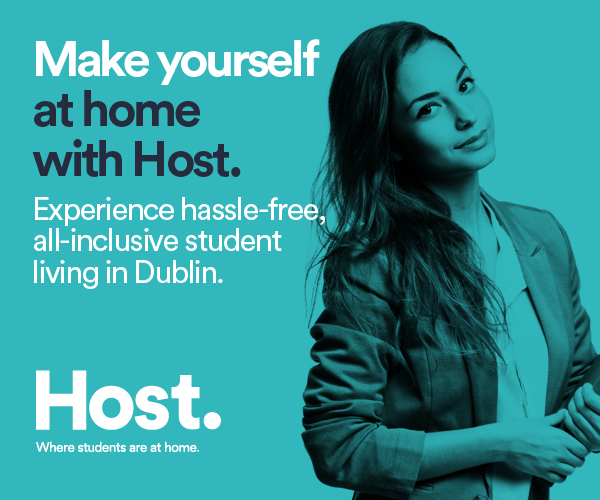 This is not Biden's first visit to the college. In 2016, on the day after the UK voted to leave the EU, Biden spoke in front of the University Philosophical Society. While in Trinity, he attended a dinner for the American Ireland Fund.
When visiting the Book of Kells and Trinity's Long Room for the first time, Biden gasped at the majesty of the library, asking: "If anyone sees Harry Potter in here, let my grandson know, will you?"
Last year, Biden, who served as a senator for nearly 40 years, attracted attention for the letter he wrote to the victim of a sexual assault at Stanford University, after she penned a letter to the fellow student who assaulted her. In the letter, Biden told the student "the millions who have been touched by your story will never forget you". Biden has been a strong supporter of the "It's On Us" campaign in the US, launched by Obama in 2014 to raise aware of sexual violence in American colleges and universities.
The former Vice President has been a vocal advocate against domestic violence and sexual assault for many years, and was appointed the first-ever White House Advisor on Violence Against Women during his term as Vice President. Referencing the letter and Biden's campaigns in this area, the President of the Phil, Matthew Nuding, described the letter as required reading, calling Biden a man "at the centre of consequential issues" facing the world today.
Biden became something of an internet sensation after the election of Donald Trump, especially among students, after a series of memes portraying him as a mischievous prankster and as one half of a "bromance" with Barack Obama, went viral.
Speculation continues that Biden will run for President in 2020.