There is a crisp feeling in the air and students are flooding campus again. Classes will begin in earnest and student life will resume after a summer hiatus. But along with the familiar September hustle and bustle of returning to college there is something else afoot. What is hoped to be the biggest (and last) March for Choice is just around the corner, scheduled for September 30th.
Those of us working within the repeal campaign understand why we need to take to the streets with our feet (and our banners, homemade placards and chants), but to the average punter out there, why is it important that we participate in the march? And more importantly, do marches like this actually make a difference?
Protests are often the marginalised of society letting the rest of us know that they are there, they are angry and their problems will not go away. As with many social movements, solidarity is borrowed and shared from one cause to the other, with supporters and advocates in positions of power lending their voice to the cause. The interesting thing about the repeal campaign is that it isn't merely the downtrodden or marginalised who are affected. The eighth amendment affects us all. It does not discriminate between rich and poor, rural and urban, immigrants or citizens of the state. If you are a person, or if you know a person, who needs to be able to access reproductive healthcare in Ireland, then the eighth amendment affects you. And this, dear reader, is why joining the March for Choice is so crucial.
ADVERTISEMENT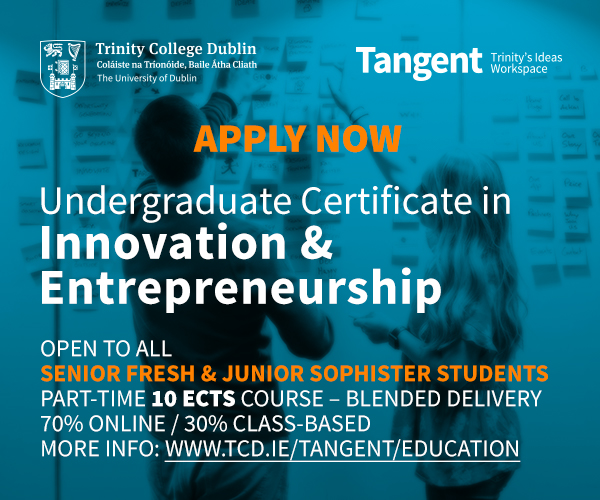 The interesting thing about the repeal campaign is that it isn't merely the downtrodden or marginalised who are affected. The eighth amendment affects us all.
In order to have the issue of the eighth amendment talked about in Irish society, we need to make a scene. Thousands of people marching through the streets causes a scene. Bystanders notice something is going on. Politicians hear the figures and are tagged in umpteen tweets. Articles and opinion pieces tumble out of journalists. We are present and we are heard. What remains to be done after the march is ensuring that our message is present and heard on every doorstep and then carried into the polling booth.
Changing public opinion on an issue can only be done if an issue is being talked and thought about. Policy debates often seem abstract to those that it does not directly affect, and can even be alienating to those whose lives have been directly impacted by the eighth amendment. Thus enters the simple protest. People from every walk of Irish life taking to the streets, galvanised on one issue, cheering and jeering for change. It is one thing to sit at home and to tweet furiously with the hashtag #repealthe8th. It is another thing entirely to pick up your placard and to march in unison with fellow activists, supporting the repeal campaign in public and embodying a movement for social change, even just for a few hours.
Attending the march gives activists and those interested in the repeal movement an opportunity to meet and network with other campaigners, swap ideas and build a community around the shared values of the campaign. Newly constituted activists meet veterans of the movement. Marching for change and a cause you passionately believe in energises you. It charges your batteries and gets you fired up. You're ready to get up and fight another day. Most importantly, participants are cheered on by an atmosphere of courage, kindness and determination.
Marching for change and a cause you passionately believe in energises you. It charges your batteries and gets you fired up.
However, the true power behind protest is that the participants know that making a problem known does not a solution find. When the dust has settled and the blisters on our feet have subsided, we know that the real tough work will begin. The Coalition to Repeal the Eighth Amendment – a broad collective of over 100 pro-repeal groups working on the repeal campaign together – will be rolling out the "Talk to Your TD" campaign, mobilising and encouraging people all over the country to speak to their public representatives. Imagine the difference it would make to the campaign if every person who attends the march subsequently contacts their local TD or senator and speaks to them about why 'repeal not replace' is important, and that the Citizens' Assembly recommendations are the bare minimum of what should be put to the people? Already, all over Ireland, there are weekly public stalls, inviting members of the public to simply speak to a regular person about why we need to repeal the eighth amendment. Soon, there will be hordes of people canvassing their towns and neighbourhoods. And in the midst of all of this, there will be moments of silence, when we reflect on the devastating impact the eighth amendment has had on people, and the lives unwillingly changed forever because of it. This march is not the end of years of campaigning – it is really our call to arms. What this campaign now needs is for every participant at the march to commit to joining the battalion of the referendum campaign, and to see it through to the bitter end.
So when someone asks you why you are marching, tell them. Everyone has their own reason and yours will be different to mine. But if someone lambasts you and says marching has no impact, tell them about the solidarity, the passion and the fire in your belly that was ignited by being in the sea of committed, empowered repeal activists, as we thunder through the streets of Dublin, roaring our battle cry for the referendum fight ahead. Tell them about how no social change ever came from merely being passive and hoping for the best. Tell them about the campaigning and activities happening over the coming months, and invite them to join a local pro-repeal group. Tell them the stories you hear, and how you cannot stand for another woman to be exiled from this country in order to access basic health care, while you have the power to do something about it. Tell them we are ready to march head-on into this referendum, battle placards at the ready and canvassing boots on. Tell them that it is time to repeal the eighth amendment.