Roja Fazaeli is up after a late night of working with the Accommodation Office when I meet her on a Friday morning in September: a regular occurrence since she took over the position of Trinity Hall Warden from Brendan Tangney in July. Together, they were processing the applications from incoming first years who had just accepted their second-round offers.
But this kind of work is nothing new to Fazaeli, who spent last year getting to know the "residential learning community" as an assistant warden, living in Halls with her husband and daughter. "We were surprised by how much we like the community", she tells me when I ask about the early stages of her time in Halls. Laughing, she adds that "it can be a bit loud too sometimes", but that they've grown to love the area in Rathgar. Since then she says that Halls has become like a second family to them.
Fazaeli first came to Trinity in 1997 as an undergraduate student from Iran, and stayed on in the college to do her master's before returning as a lecturer of Islamic civilisations in 2008. Since completing her PhD, Fazaeli's main area of study has been "the intersections of human rights and religion", with her passion for the protection of human rights stemming back to her days in Amnesty International as a student and an academic.
ADVERTISEMENT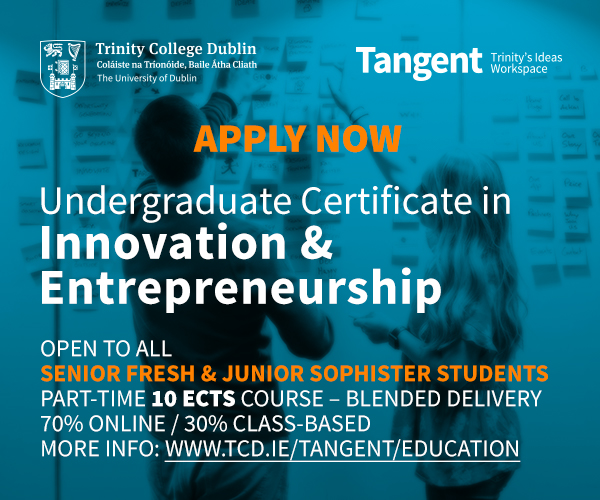 While she says that she is no longer as involved in the Iranian women's movement as she was while living in the country, she makes sure to continue to take part in a "supporting role" as much as possible, and now sits on the board of the Immigrant Council of Ireland. She has also been involved with Amnesty International within Trinity since returning to the college as a lecturer.
She mentions stories of Cunningham and Oldham – two leading women in Irish education and now both with buildings named for them in Halls – that she had heard during her time as assistant warden
"I did everything in Amnesty", she says of her involvement in the charity. "It's an interesting area for me because I literally did everything from on the street fundraising, to volunteering, interning [and] working as a human rights trainee". She cites the ability to balance researching human rights while still working with non-governmental organisations as one of her favourite parts of working in academia. Fazaeli says that she is focusing on the academic aspects of her role at the moment, researching questions of religious authority within Muslim communities in Europe and female religious authorities in Muslim-majority countries.
Her research on Islamic feminism and the women's movement in Iran was part of what inspired her to apply for the assistant warden position, when she saw an availability a year and a half ago. With a legacy of female wardens in Trinity Hall, Fazaeli says that Halls had always interested her. She mentions stories of Cunningham and Oldham – two leading women in Irish education and now both with buildings named for them in Halls – that she had heard during her time as assistant warden
But it wasn't just the history that pushed her towards applying for the position of warden: "Part of it was being on Brendan's team, and being an assistant warden." Throughout the interview, Fazaeli mentions how highly she regards her predecessor, even referring to her new office as "Brendan's office" on occasion. Throughout the transition period before her taking up the position, Tangney showed his replacement the ropes by giving her the opportunity to see different aspects of the position.
"The warden has both a pastoral and a disciplinary role", the two having been equally emphasised by Tangney while handing over the reigns to Fazaeli during the last few months of term. Fazaeli jokes that she must become more stern to improve at the second of the two roles, adding that she mainly enjoys the "primary role" of fostering a community within Halls.
Being part of the "vibrant community" for a year before she took on the role was crucial, as was the support of her family during late nights learning the specific duties of the warden. The latter was particularly important to her as she is "basically on call 24/7", and it would have proved difficult to spend time with her daughter were it not for the help of her husband, who will continue in his position of assistant warden this year. This year, Fazaeli plans to carry on with Tangney's legacy and "do it justice", by focusing on what she sees as the most important part of Halls: student well-being.
I've been so impressed with the JCR, she tells me. They come here as first years and grow into responsible adults and it's wonderful to see
Not only is she hoping to follow in the footsteps of her predecessor, but will strive to improve the Halls community by engaging with its residents. Improving communication between the students, assistant wardens and everyone else living on the premises is another priority for Fazaeli: she has begun inviting everyone working there to all events, to encourage her "neighbours" to give suggestions and work together. Throughout our interview, Fazaeli mentions just how vital the different groups within Halls are to the community, as well as how "intimately linked" her role is to those of the Accommodation Office and the JCR, among others.
She speaks of the JCR in particular, and their importance as a link between the students of Halls and the assistant wardens. "I've been so impressed with the JCR", she tells me. "They come here as first years and grow into responsible adults and it's wonderful to see." This ability to see a community "come into being" is one of Fazaeli's favourite parts of her role. It is particularly important to her that the Halls community is continually developed and allowed to thrive.
Fazaeli is aware of the challenge facing her – she'll take on the role Tangney held for 13 years. But she believes that after her experience in Halls, she is more than up to the task. Inspired by the all-female roots of Halls and the women wardens that came before her, Fazaeli is sure to put her own stamp on the role. While Tangney's legacy will no doubt remain, Fazaeli hopes to establish her own by creating a sense of community among, not just the first years, but all residents.
Correction: 12:23, September 22nd, 2017
An earlier version of this article incorrectly referred to the Immigrant Council of Ireland as the Immigrant Board of Ireland. The article also incorrectly stated that Alice Oldham was a Warden of Trinity Hall.