For the second time in two weeks, Trinity will play host to film stars as Kick-Ass actor, Chloë Grace Moretz, and her co-star, Maika Monroe, get to grips with Trinity's climbing wall on Thursday, September 14th, in a scene for the upcoming Neil Jordan thriller, The Widow.
Their visit will represent the second time they scale the climbing wall in Trinity's Sports centre, after their trial run last Friday, September 8th. Staff from the Sports Centre assisted with belaying on that occasion and are set to do so again on Thursday. Both stars have been publicising their travels around Ireland on Instagram since last Thursday. Moretz posted a picture of the lake at Stephen's Green today, ahead of her return to Trinity.
The film, which is currently in the pre-production stage, will also feature French-film legend Isabelle Huppert, who received a nomination at this year's Oscar's for her performance in Elle. With Neil Jordan both directing and co-screenwriting, The Widow will tell the story of a young woman (Moretz) who strikes up a relationship with a lonely widow (Huppert) after a chance encounter. Soon, however, she and her close friend, played by Monroe, come to suspect that the widow's intentions may be not be so innocent.
ADVERTISEMENT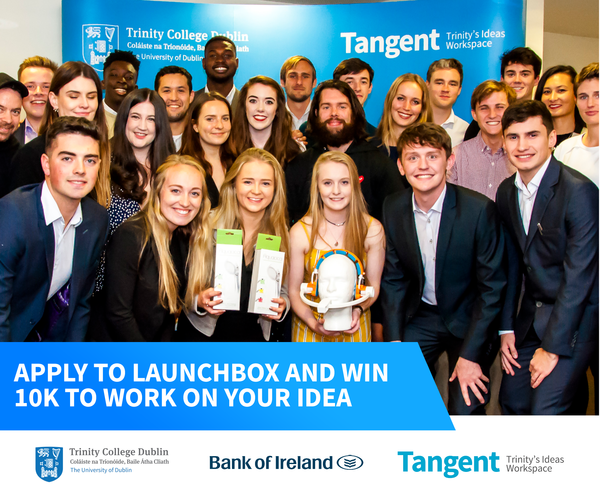 The use of the climbing wall for filming will mark the second instance the college has hosted film stars in the last month, with Gemma Arterton recently on campus to shoot for her upcoming film, Vita and Virginia. Director Neil Jordan also has history with Trinity, having featured the college in his 1996 blockbuster Michael Collins, and the less successful Byzantium.
Correction: 14:38, September 12th, 2017
An earlier version of this article incorrectly stated that filming would be taking place tomorrow, Wednesday 13th, September. In fact, while film crew will be setting up tomorrow in the Sports Centre, the filming will take place on Thursday, 14th September.