Students protested a talk on student loan schemes today outside the Royal Irish Academy, protesting any consideration of loans as a method to fund higher education.
Numerous students' unions, including Trinity College Dublin Students' Union (TCDSU) and Maynooth University Students' Union (MUSU), joined the Union of Students in Ireland (USI) in a small protest outside the conference.
Speaking to The University Times outside the conference, Michael Kerrigan, President of USI, said that students hadn't been given a voice in the conference.
ADVERTISEMENT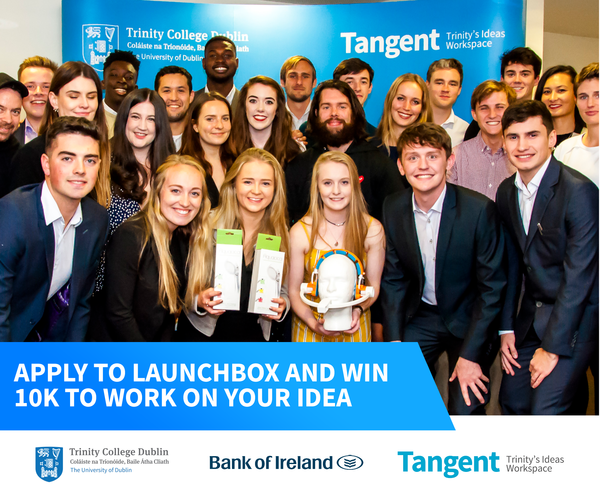 "I don't think they want to hear what we have to say", he said.
The conference, organised by Maynooth University, is taking place this morning and will see a five-person panel discuss the impact of an income-contingent loan scheme on higher education.
While USI was not invited to speak at the conference, the union was invited to participate in the conference, which was also attended by various figures from the higher education sector, including Trinity's Vice-Provost, Chris Morash, and former CEO of the Higher Education Authority (HEA), Tom Boland.
The discussion, nominally about the impact of income-contingent loan schemes, included a number of panel members who have, in the past, been doggedly against student loans. Senator Aodhán Ó Ríordáin, from the Labour Party, spoke at today's conference, while Dr Charles Larkin, a Trinity professor who has authored a number of papers that advise against student loan schemes, also addressed the conference earlier today.
Prof Bruce Chapman, the architect of the student loan scheme in Australia, was also a panellist, as well as Lorraine Dearden, from the Institute for Fiscal Studies and University College London.
The debate on income-contingent loans in Ireland has mirrored similar debates in other countries, with students and trade unions making up the majority of the opposition to student loans. There are however ways in which student loans can be paid back with the help of employers, through schemes such as a student loan repayment benefit. But despite this, the discussion at today's conference followed predictable lines. Ó Ríordáin, a staunch advocate for his party's opposition to student loans, made what he called an "emotional" argument against loan schemes, while both Dorris and Chapman argued that income-contingent loan schemes were the most feasible system to fund higher education.
Speaking to The University Times, Dr Aedín Dorris, a lecturer in Maynooth University who has written extensively on income-contingent loans and who organised the conference, said she recognised it was "important to get the student voice" on issues like higher education funding.
Dorris said it was important that those who are set on their first preference for funding think about other options. "The discussion is not closed", she said.
While USI was not invited to speak at the conference, Dorris said that "their voice is going to be heard just as well from the floor". TCDSU President, Kevin Keane, who attended the protest, said the topic of the debate is "unacceptable". It was, he said, entirely "unacceptable and unfair" that no students were invited to speak.
Niamh Halpenny, Vice-President for Education in MUSU, said that the conference "didn't want to hear us".
The debate today echoed similar discussions at the Oireachtas Education and Skills Committee, which has, for the last several months, been hearing presentations on the various possible models for funding higher education. A report, published by a government higher education funding working group last year, set out three options for a new funding model for the embattled sector.
---
Kathleen McNamee contributed reporting to this piece.