Trinity College Dublin Students' Union (TCDSU) has condemned the high prices of private student accommodation, calling on the government to act after their "negligent" response to the accommodation crisis.
The statement comes after Trinity sent out an email to students advertising the remaining places in Kavanagh Court, a privately owned student accommodation complex which the College has leased for Trinity students. The apartments normally have four to six bedrooms and a common area, with the rent priced at €239 per week – advertised as "a special rental level" negotiated by Trinity in the email sent out today.
In a press statement, TCDSU President Kevin Keane said that the advertisement of student accommodation for over €1,000 per month is "completely out of touch with the reality facing students today" considering the high cost of living as a student in Dublin.
ADVERTISEMENT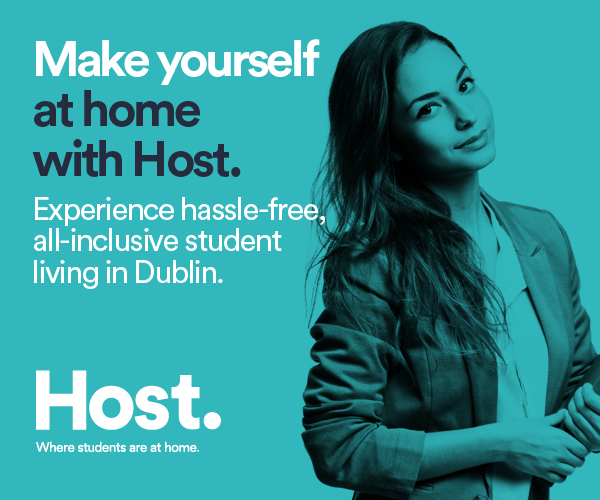 Trinity People Before Profit also responded to Trinity's advertisement of Kavanagh Court, posting a statement on their Facebook page condemning Trinity for "crowing about student accommodation for €950 a month". They called on students "to come together to fight these cowboy landlords and their insatiable greed".
Keane characterised the government's response to the crisis as "lax at best, and negligent at worst", relying "on the goodwill of private developers" to provide decent accommodation for students. However, he says, this policy has brought about a surge in rent prices as developers "take advantage of a massively saturated market".
He expressed concern regarding the threat of these hiked rent prices to the access of higher education: "Students who rely on SUSI grants and those progressing through college via the Trinity Access Programme will be put under extreme and massively disproportionate strain." With the rise of these high-price student accommodation complexes, "education becomes the reserve of the very wealthy, or those based within commuting distance of college", according to Keane.
While TCDSU's Accommodation Advisory Service has done work to secure digs accommodation for students, including running a campaign jointly with UCDSU and Daft.ie, Keane says: "we need to address the broader systemic issue of overpriced purpose built accommodation as a matter of urgency."
Kavanagh Court is owned by private student accommodation company Uninest Student Residences, with their accommodation in Broadstone Hall and New Mill leased out to students for prices ranging from €180 to €345.
Trinity is building Oisín House, a 250-bed accommodation complex, on Pearse Street. In July, the government launched a national student accommodation strategy on the site of Oisín House.