University College Dublin Students' Union (UCDSU) officers have called for students to channel their anger into the upcoming March for Choice, as President of UCDSU Katie Ascough confirmed today that she would not be attending the annual demonstration.
While her decision not to attend is unsurprising – Ascough is a prominent pro-life activist – it comes as she has faced backlash in recent days for her removal, at the cost of €8,000, of a page on abortion access from UCDSU's freshers' guide, citing legal concerns.
UCDSU Campaigns and Communications Officer Barry Murphy, speaking to The University Times, said her decision not to attend was "disappointing". However, he acknowledged that the march, being on a Saturday, is outside the working week. Ascough, he said, is "entitled to her views".
ADVERTISEMENT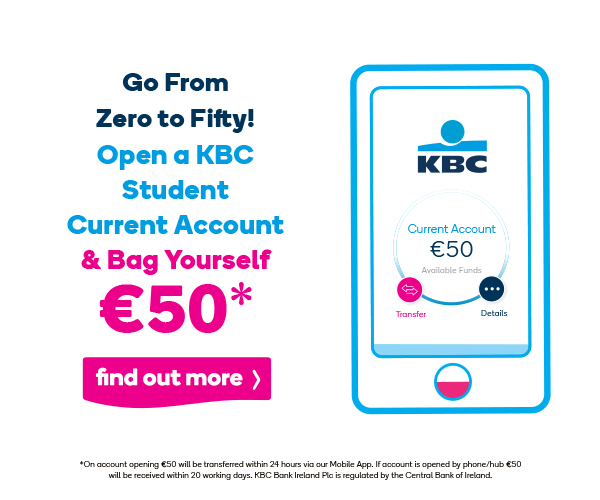 But he said he hoped that the actions of the last week had made students angry. "They are more likely to go out and march on the 30th", he said, adding that he hoped it would push more people to attend the march.
This week has "had the opposite effect to what Katie might have wanted", he said.
Speaking to The University Times, UCDSU Graduate Officer Niall Torris said that he respected Ascough's decision not to attend, but described her absence as disappointing. "Not having the SU president behind the march for choice and behind that mandate as spokesperson is disappointing and I wouldn't be surprised if it affects student opinion of whether or not to attend", he said.
Her decision not to attend was originally reported by the University Observer. She told the paper she wouldn't be attending any pro-life counter demonstrations.
UCDSU have also published both versions of the union guide on their website, meaning the excised abortion information is now present for students.
The union in University College Dublin (UCD) has been in open revolt at Ascough's decision, and her four fellow sabbatical officers have all publicly condemned the removal of the abortion access information. But they took the opportunity today to call on pro-choice students to make their anger felt on September 30th, the day of the March for Choice.
This year's march will be highly significant, coming just months after Taoiseach Leo Varadkar promised a referendum on the eighth amendment. Students from across the country are expected to attend the Dublin march.
Ascough's removal of the page attracted national attention with many citing it as a violation of UCDSU's pro-choice mandate. Writing in The University Times, Senator Ivana Bacik, who herself was threatened with criminal sanctions for publishing information while she was Trinity College Dublin Students' Union (TCDSU) President, questioned whether concerns about legality could be justified.
Ascough did not immediately respond to a request for comment.
Correction: 19:31, September 22nd, 2017
An earlier version of this article incorrectly stated that the date of the March for Choice is October 30th. In fact, it's September 30th.
---
Róisín Power contributed reporting to this piece.