Yesterday's news that three out of the four remaining University College Dublin Students' Union (UCDSU) sabbatical officers are to take annual leave to campaign for the impeachment of Katie Ascough is a major turning point in the referendum campaign.
In an open letter to University College Dublin (UCD) students last night, Campaigns and Communications Officer Barry Murphy stated that "the cause to impeach Katie Ascough is because she has repeatedly gone against a strong mandate our Union holds (a vote by the student body) to fight to Repeal the 8th Amendment, in our entirety" and that "we are all elected to uphold all SU mandates regardless of our personal opinions of them".
These reasons alone are cause for impeachment, but what the sabbatical officers and the impeachment campaign should also argue is that Ascough's position as leader of the union has become entirely untenable for even more fundamental reasons.
ADVERTISEMENT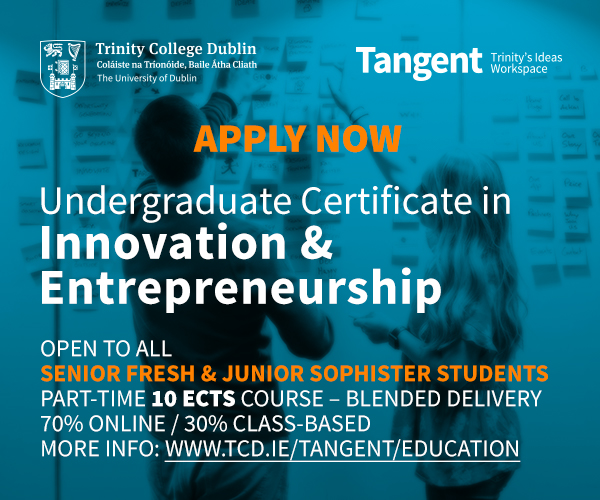 The "Fight4Katie" campaign has exposed just how unfit Ascough is to lead the union. It has repeatedly made bizarre attacks on the opposing side, referring to those who want her impeached as "bullies" and claiming that the pro-impeachment campaign has been propagating misinformation.
Her social media page reads like some sort of Trumpian parody, frequently deriding the "whopping lies" being circulated by the other campaign – effectively a re-hash of the current US President's "fake news" phenomenon. If she wants to be the new poster girl for the ultra-conservative right, she has gotten off to a good start.
Moreover, a six-minute video the campaign released on Sunday shows Ascough speaking to a packed crowd in the UCD cinema, making the case against her impeachment. Reports from the University Observer suggest that several members of Ascough's family were present at the video screening and coaching her throughout. The video is quite clearly staged with the audience showing dripping admiration you'd struggle to find outside of a repressive dictatorial regime. The campaign has unfortunately become about her and not about the students of UCD.
In the video, Ascough also denounces those who have been "trying to tear her down since day one". This is a highly misleading caricature of the impeachment campaign. Undoubtedly, there were certain people unhappy with the election of a "pro-life" president and it is probably true that a small minority was plotting to remove her since her election. To suggest, however, that this extremist element is representative of the entire pro-impeachment side is absurd.
There are a number of facts that dispel this suggestion. Firstly, the petition to bring about the impeachment referendum received more signatures than Ascough did votes in her election. Then there is the fact that three of the remaining sabbatical officers – those who have worked closest with her up to this point – are now effectively leading the charge. That's hardly some radical fringe.
This mess was created by Ascough and Ascough alone.
UCD students deserve a president who will uphold the union's mandates and stay true to their campaign promises. Ascough clearly doesn't fit this mould.
Furthermore, Ascough has attempted to make this referendum about freedom of expression for "pro-life" supporters on college campuses – a grievance she expressed in her "Youth Forum" column in the Catholic newspaper Alive last year. Indeed, it is not uncommon for "pro-life" advocates to feel marginalised within universities – a point that has been expressed numerous times in this newspaper and in other student publications. And, certainly, it is only fair that student politics allows a diversity of views to be expressed.
If Ascough isn't impeached, it is difficult to see how the other sabbatical officers can stay in their roles
Surely, though, it is not difficult to see how removing important information about accessing abortions from the union's freshers' guide, at a cost of €8,000 to the union, goes against the spirit of UCDSU's pro-choice mandate – a mandate only reaffirmed last October – and blatantly breaks her own campaign promises of having "absolutely no intention of doing anything that will overtly misrepresent students on that issue".
The whole situation is extremely unfortunate and will undoubtedly come at some personal cost to those in senior positions in UCDSU. If Ascough isn't impeached, it is difficult to see how the other sabbatical officers can stay in their roles having campaigned for her impeachment.
That said, this mess was created by Ascough and Ascough alone. She has led a divisive campaign that has portrayed her as the victim while depicting decent and well-intentioned UCD students as a bullying mob baying for her blood. It has generated a toxic environment within UCD, with some students campaigning for the pro-impeachment side even reporting that they've been called "baby-killers", among other derogatory remarks. Ascough has lost the support of her sabbatical team, has shown she is unfit for the office she holds and is in no position to take the union forward.
UCDSU and the students it represents are crying out for a fresh start. In order for that to happen, they must vote to impeach Katie Ascough.