Trinity Business School has ambitions to achieve triple accreditation for its courses by 2019, when it's due to open its doors formally to students.
The school is currently only accredited under the Association of MBA (AMBA), which is just one of the three main global accreditation bodies in business education. The other accreditation bodies are the Association to Advance Collegiate Schools of Business and the EFMD Quality Improvement System. Triple accreditation is the accreditation awarded to 77 business schools worldwide.
The school has accelerated its applications for accreditation under AACSB and EQUIS. According to the Dean of Trinity Business School, Andrew Burke, "the feedback from both organisations has been extremely positive". Speaking with The University Times, he confirmed that they "are in stage three of four with the AACSB, so I'm hoping that we will have at least one more accreditation when we open the building".
ADVERTISEMENT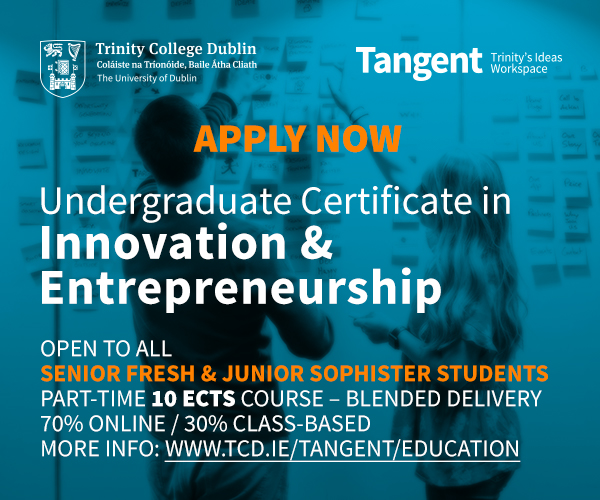 Accreditation under these associations is assurance for students that Trinity Business School adheres to high-quality standards and that their degree is internationally recognised: "We want our graduates, whether they're Irish graduates or international, to be able to pitch up anywhere in the world."
These accreditations are obtained after a "very lengthy auditing process", which places great significance on assurance of learning. Schools under adjudication must demonstrate how they teach students and the benefits students finish their degree with. Following this stage, schools are then audited.
When asked about gender equality, Burke observed that fortunately they have not "had to do any positive discrimination" due to being an attractive option for international students wishing to undertake their studies abroad.
"The international labour market want to be part of that. Global academics will want to be part of that", he said. "Naturally, we have tended to get a very diverse range of applicants and we typically just hire the people who we think are the best." The school's faculty currently has 17 female faculty professors out of 40, which according to Burke is "way above the average". Last year's MBA student class also had an equal gender ratio, which Burke described as "heartening", as it attracts students who "are focused on being a senior executive in organizations".