A firm favourite among Trinity students, Midnight Disco returns to celebrate its very first birthday on Thursday, October 12th. The Birthday Party will be hosted by District 8, the Francis St venue known for attracting big name DJs with a penchant for electronic music.
The work of five Trinity students, Midnight Disco began in response to the lack of diversity that was stagnating Dublin's club scene. Since going from strength to strength, and bouncing between notable venues across the city, Midnight Disco has always promised a good time to all.
This particularly special instalment is not to be missed by any lover of the session. With a return of banging music, Midnight Disco will this time host their biggest guest DJ to date, K-HAND – all the way from Detroit. If coupled with their usual enthusiastic crowds and carefree atmosphere, this night may shape up to be their best yet.
ADVERTISEMENT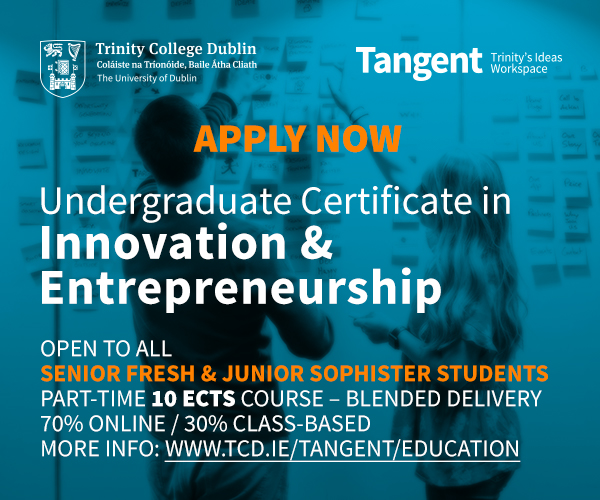 Musical headliner K-HAND is a pioneer in her field, having earned herself the nickname "First Lady of Detroit" for her work as one of the first female electronic DJs.
Having performed in well-known techno clubs across Europe, K-HAND will be right at home in District 8. Her collaboration with the Midnight Disco will bring tunes likely more percussive and industrial than what the night usually provides. But, if that's not your vibe, there will be no shortage of more upbeat grooves from Midnight Disco resident DJs to get you moving.
This upcoming event is a credit to Midnight Disco, signifying its growth and development since its inception. It will be interesting to see how the music is received by the crowd, with the Midnight Disco team pushing the boundaries of their previous events. It is characteristic of Midnight Disco's team to strive for more with each event, and this event is set to solidify Midnight Disco's position as a well-loved club night with the potential to bring great DJs to the city. K-HAND and her supports are sure to set hearts and minds alight in a celebration of all things clubbing, techno and, of course, Midnight Disco itself. Judging by the sizeable crowds at past events, this party promises guests a night that few others can match.
---
Presale tickets are available from €8 on Eventbrite, and €10 at the door.