Dublin University Central Athletics Club (DUCAC) has run a deficit for the seventh year in a row. Presenting the reports at the DUCAC AGM this evening, Honorary Treasurer Brian Ó'Ruairc revealed that the deficit has fallen by €83,000 to just over €4,000 this year.
Ó'Ruairc described the achievement as "sensational". He detailed the "new budgeting system" that had been implemented by DUCAC this year, describing the new development funds that had been introduced and the increased emphasis on competition assistance money for colours and intervarsities. However, he did stress that "our budget is exceptionally, exceptionally tight".
In April this year, The University Times revealed the organisation's financial difficulties following a freedom of information request.
ADVERTISEMENT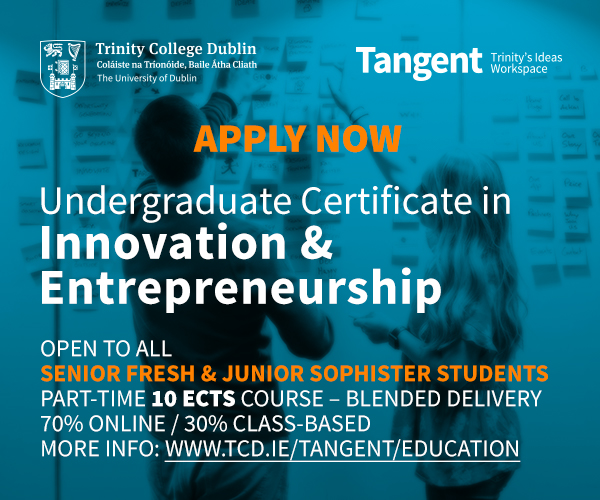 The report revealed that DUCAC had seen its cash reserves fall by 93.5 per cent from €337,300 in 2011 to just over €22,000 in 2016. It was also reported that DUCAC had run a deficit of €87,400 in 2016, the largest of the five years. Significantly, DUCAC's contributions to the Raising our Game sports development project also contributed heavily to expenditure, having contributed a further €45,000 towards the committed €250,000, meaning €80,000 outstanding. Speaking to The University Times in September of this year, chairman of the Pavilion Bar, Prof Cyril J Smyth, announced that this figure now stands at around €30,000.
Speaking by email to The University Times in April, DUCAC administrator Aidan Kavanagh said: "Since those figures were published in our audited accounts we have made further contributions to the amount owed and expect it to be fully paid off in the coming months."
Furthermore, cuts in capitated income – the money given to DUCAC by College – in both 2013/14 and 2014/15 was another major reason for budget cuts for clubs. Capitated income for 2016 was €343,300, more than €30,000 lower than in 2011, but marginally up from 2015. Ó'Ruairc announced that this year's capitated income was €333,000
Presenting the budgets of the Pav, Smyth revealed that the Pav generated just over €1 million in sales. This represented a total increase of €125,000 from the previous year. Their gross profit for the year totalled €638,839.
In total, the Pav generated a profit of €143,678. This allowed the Pav to transfer a total of €130,000 to DUCAC last year, an increase of €20,000 from 2014/15. This financial position has allowed the Pav to invest €60,386 in renovations, resulting in a total loss of €4,6708 for the year.
Smyth, repeating statements he had made in an interview with The University Times in September, made an impassioned appeal to students to utilise the Pav more. "I foresee over the next three years that the only way there is going to be more money to distribute to clubs is by an increase in the Pavilion Bar", he stated. He continued that "we can only help you if you help drive up the income in the Pavilion Bar".
Ó'Ruairc fielded questions from a member of the audience about the printing costs of DUCAC, as revealed in The University Times. Spending on printing, which had never exceeded €127 in 2012, 2013 or 2014, was €1,600 in 2015 and €5,300 in 2016. She asked why DUCAC was "burning money for printing that we could be using". In response, Ó'Ruairc argued that the printing costs are now shared between them and Trinity Sport, which had not been the case in previous years.
---
Jake O'Donnell contributed to the reporting to this piece.