I came to Ireland on November 11th, 2011 to seek asylum. I was only 23 at that time, full of energy, and life had just begun. When I heard about the length of time that people spend in the direct provision system, all my dreams and plans were shattered. I stayed in direct provision until June 1st, 2017.
Growing up, I was told to work extra hard in school so that I could have a bright future and live independently. Yet there I was, living in direct provision, dependent on the government to feed me and give me a minimal amount for my upkeep, not allowed to work or go to school. In June 2015, a friend called me to his room and asked me if I had heard about the Irish Refugee Council Education Fund. It was a week before the closing date of the application. Deciding whether to go ahead with the application was a battle. I was convinced I would be told that my application had not been successful.
Staying in direct provision made me lose my confidence. I didn't have any hope of anything good happening as long as I remained an asylum seeker. I organised my application and sent it a day before the closing date with no hope that I would hear from them again. I said to myself that, even if they refuse my application, I wouldn't cry, or at least I would try not to.
ADVERTISEMENT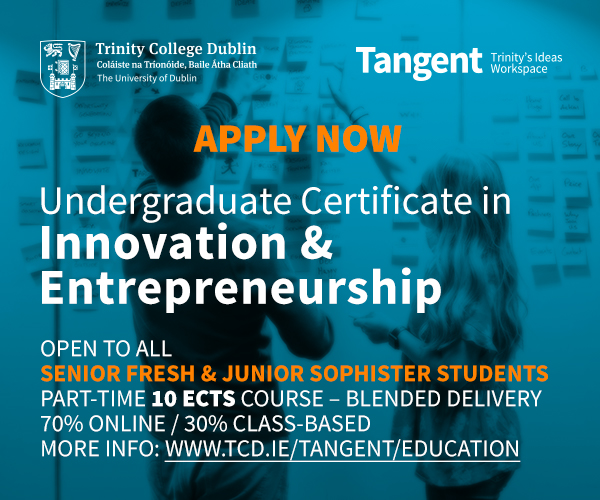 On August 7th, I got a letter to say my application was successful. It was just like a dream coming true. By that time I had applied to two colleges, and one had called me for an interview. When I arrived, she called my name and explained that "since you are an asylum seeker, we can't accept you here". It was a long walk back home. You can imagine how it was, having secured a grant without a college to go to. I remember tears streaming down my face uncontrollably all the way home.
Weeks later, IT Sligo was about to open, so I went there to follow up on my application. The reception I received was completely different from the previous college. They helped me finalise my application because it was late. A week later, I received the offer. I was so excited. I hadn't imagined myself going back to college while I was in the asylum seeker process. To me, this was everything I ever wanted. Not only was I going to school, but I was studying something I loved. I could not dream of any career other than being a chartered accountant.
It had been six years since I was in classes. I knew I would be with people who were just fresh from school. Not only was that a worry, but I also have a three-year-old son. During my time in school, I didn't have any responsibilities, but now I needed to step up. It was a big challenge for me, but I was happy to take it. I had the grant, but I didn't have money to help me to put my son in crèche. I used to ask friends to help me while I was in college. But a time came when they didn't want to help anymore, so I had no option but to look for a crèche. Now it was even more financially difficult. I would miss meals from the hostel and wouldn't be able to buy extra things for my son. I remember there were times I wanted to give up, but still there was another voice saying to me: what if this is your only opportunity?
To cut the story short, despite all the hardship, when I was in class, it was serious business. I didn't want my financial problems or being an asylum seeker to hinder my progress. To my amazement, I managed to pass my first year with a distinction grade of 84. This gave me morale and restored my confidence. I wanted to do better than this. Now I have finished my Higher Certificate in Accounting with a distinction. It's been an incredible experience in my life and I have gained new skills and knowledge that will help me to reach my goal of becoming a chartered accountant.
There are more young people in direct provision whose dreams have been shattered. They would love to go to college, but they cannot afford to pay fees or, if they find a way, the college may reject them. Your support might change someone's life, someone like me.
---
Takondwa Mwale has since been granted status and can now avail of the SUSI grant to complete her degree in accounting. Without the support she received to study for the last two years, she would only be starting her third-level education now, after years in the asylum seeker process.