The Science Gallery Cafe is without a doubt one of the nicest spots to hang out with your friends on campus. For interviews, though, it can be a total nightmare. Trying to have a conversation with someone over the hustle, bustle and whirr of coffee machines can sometimes mean a lot of what is said gets lost in translation. Yet from the moment I sit down with Dublin University Boat Club's (DUBC) new Head Coach Richard Ruggieri, my worries are immediately assuaged. Fresh in from the US, the all-star American rowing coach is infectiously enthusiastic about life, and even more enthusiastic about his sport. There isn't a chance I am getting away from our meeting without a clear picture of what Ruggieri is all about. His philosophy is simple. He's here to eat, sleep and breathe Trinity's rowing programme.
Ruggieri has already made quite an impact on DUBC since joining the club in July. With an incredibly impressive track record at a multitude of universities across America, it seems that, when Ruggieri arrives at a rowing programme, things start happening. Or, as he puts it, "I guess I'm known in the States for taking something and finding a way of moulding it into that next level of speed".
Having been awarded the 2009 Atlantic Coast Coach of the year, as well as working with the under-23 US national team and leading Clemson University to their first National Collegiate Athletic Association Title, it's safe to say Ruggieri has had quite the illustrious career. You could be forgiven, therefore, for asking why Ruggieri would decide to start all over again in a country across the Atlantic at this point in his life. For Ruggieri, the answer is uncomplicated. The job opportunity was a breath of fresh air. "I guess as I reach the last third of my coaching career I knew I wanted to get out of my comfort zone and do something completely different. For the last two or three years, I always said if I get the opportunity to work outside the US I'm going to take it, and then this job just cropped up."
ADVERTISEMENT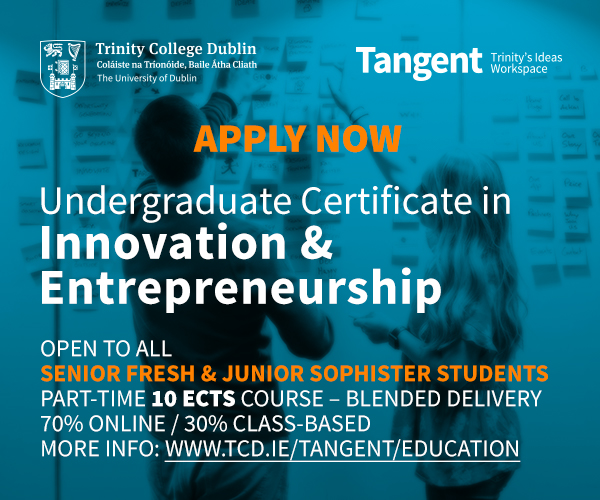 Ironically, Ruggieri stumbled upon this job opportunity in much the same fashion as he stumbled upon his passion for rowing. "I had just started college and I went for a run in the middle of the winter. There was snow on the ground, so there weren't that many people about and a group of 10 guys went running past me. I attached onto them and followed them back to the gym when I finally got to ask them what they did and they said, 'oh we're rowers'. At this point I was like, 'what's that?' I had no clue what the sport even was. But it was just an instant fit, I loved it from the get-go."
That challenge to achieve something, that motivation to see improvement, that's what I live for. That's what I'm addicted to
Although Ruggieri raced competitively up until the age of 26, from as early as 23 he knew what he really wanted to pursue in the sport was coaching."The thing is, is that I found coaching gave me clarity. When it's done well it's very addictive. That challenge to achieve something, that motivation to see improvement, that's what I live for. That's what I'm addicted to."
Only someone addicted to the trade could spend the first 10 years of their career travelling the length and breadth of the States learning from the best coaches in the country. "I was picking up the phone for the first couple of years and just calling everyone I knew and telling them, 'OK I'm going to come out to Philadelphia', or 'I'm coming to Tennessee and I'm going to be your apprentice'. I knew early on the only way to get good knowledge was to seek out great teachers." I ask if he believes he's now one of these great teachers. Ruggieri bats the question away. "The one thing I learnt from all of those coaches is that none of them were perfect, and so I knew from day one that I wasn't going to be perfect either. There's no one plus one equals two in coaching, but what does add up and what does make a difference is culture. That environment of accountability, communication and honesty with your athletes. The environment you create as a coach, that's what makes the difference."
This idea of culture and environment crops up repeatedly during the interview with Ruggieri, and is evidently something that he is very passionate about. When asked about his goals for the year ahead, Ruggieri's first response isn't about titles or trophies, but about the culture he wants to create in DUBC. "I want to create a system in this club that is transparent, a work ethic that is not debatable, a love of the sport, a love of the university and most importantly a love for your fellow teammates."
This philosophy, Ruggieri says, comes from coaching female athletes back in the US. "It was normal when I first started out to be a dictatorial coach, but what I learnt over time is that to get the best out of people you have to learn the art of communication. I'm still going to go for it as hard as I can, but the way I go about it has changed. I feel so fortunate to have coached women for many years because it's not only made me a better coach but a better person overall. It made me so much more aware of equity and fairness and made me more of a fighter than I probably instinctively would be." It is clear that Ruggieri is trying to bring all of this experience with him into Trinity, and his ambition is palpable throughout the interview.
These students, they don't have to row. They aren't getting paid to row. They do it because they love it, and that excites me more than anything
It's lucky, therefore, that achieving goals seems to be a force of habit for Ruggieri, given his past track record with teams across the US. When asked what his magic formula is, he smiles coyly and says, "there isn't one".
"I'm confident in my coaching and I don't try to make it complicated. I have a certain minimum that I expect and if I can sell you on that we'll go far. Ultimately it's a partnership, if we all sacrifice the same things and we all work together then we'll achieve our goals. I won't waste their time if they don't waste mine."
As Ruggieri and I part ways, there's no question in my mind that he is a great fit for DUBC. He's ecstatic about the challenge that lies ahead of him, partly due to the fact that he's back to his roots, where it all began all those years ago. He's back to a college club that isn't driven by money or scholarship demands as it too often is in the US, but a pure, raw love for the sport of rowing. "These students, they don't have to row. They aren't getting paid to row. They do it because they love it, and that excites me more than anything."
The other half of the equation is that Ruggieri sees the untapped potential of Irish rowing. "The first day I arrived in Ireland I got in a cab and was asked what I did. For the next 30 minutes that driver talked to me about the O'Donovan brothers and how amazing they were and all I could think about was 'look how big an impact such a small pool of athletes have had here already'. I think Ireland's ready for another breakthrough, and I believe it's up to the universities to start building and strengthening that pool of future rowers. Trinity has some athletes that fit the mould and could go all the way, they have the work ethic, they love the sport and they have the raw physical gift. But we can't sit back now and expect great things to happen, if we're going to dream big we've got to go big."
If Ruggieri means what he says then DUBC and Irish rowing have a lot to look forward to over the next few years. But it will by no means be an easy ride. As Ruggieri puts it himself, "I'm determined by nature, I have three years here to get the job done, but I don't want it to take all three. I want to get it done in one. If Trinity will have me and if we can meet our goals, this is my last stop."