Tonight's hustings in University College Dublin (UCD) came down to democracy, with both sides of the referendum arguing that they were more democratic. There were many accusations levelled on both sides and things ended on a sour note for University College Dublin Students' Union (UCDSU) President Katie Ascough, who students are trying to impeach.
Ascough, who was voted in as UCDSU President in March, has faced serious criticism from students and her fellow sabbatical officers after she removed abortion information from the union's freshers' guide Winging It.
As the campaign has neared conclusion, accusations have flown between both sides. Just last night, Campaigns and Communications Officer of UCDSU Barry Murphy said that the "majority" of her campaign "consists of lies".
ADVERTISEMENT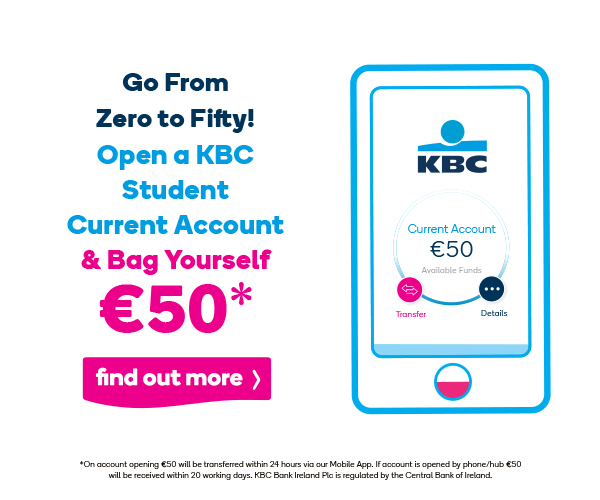 Tonight's hustings came after the announcement that three of Ascough's fellow officers would campaign against her – a significant last-minute intervention in a campaign that has been riddled with bad blood and accusations of bullying.
"To say that we are denying democracy is not only insensitive but displays the lack of understanding surrounding Article Five", said Amy Crean, who is a spokesperson for the impeach campaign, in her opening speech.
There was no engagement and no respect and no truth in this campaign.
Ascough claimed that she was "democratically elected" and did not hide the fact that she is pro-life, alleging that the campaign for her impeachment was "undemocratic".
With over 500 students attending the hustings, tension was palpable as each speaker stood up. Students squeezed into the atrium of UCDSU's student centre, with people left standing at the back and sitting on the floor. An overwhelming majority of those attending were there to support the impeachment campaign. As Crean stood up to speak, she received raucous cheers of support, with an even louder applause following her speech.
Crean has been one of the most prominent voices of the impeachment campaign and was among the original 20 students to launch a petition calling for Ascough's impeachment. Her speech began: "Vote yes in the impeach campaign, vote for transparency and democracy."
"There was no engagement and no respect and no truth in this campaign", Crean said.
Ascough began her speech claiming it would be undemocratic if she delegated her involvement in distributing resources to support the pro-choice mandate of the union, as she would not be fulfilling her duties as President.
Responding to the original accusation that has dogged her during this campaign, Ascough said that she "could not delegate a criminal conviction". Throughout the campaign, Ascough has maintained that she took the decision to remove the information on abortion access in the best interest of the union.
"A personal criminal record for the rest of my life is what has been expected of me", Ascough said. "I never promised I would take on a criminal conviction for the rest of my life."
Speaking about the national and local media attention, Ascough said that "from day one" there has been "scrambling for any excuse…to call for my impeachment".
Representation was a major theme of the evening. Ascough, in response to critics' comments, said that the union is meant to represent everyone.
"I don't really feel like I've been given a chance", Ascough said.
When questioned about the fact that members of her campaign team were from outside of UCD, Ascough said that the returning officer of the union had approved of her having the support of a small number of close friends and family outside of UCD for her campaign.
In her speech, Crean raised the issue of the illegality of the new page of abortion information printed in the second version of the guide: "The remaining info is still a grey area regarding illegality, there is still illegal information in that handbook."
Under questioning, Ascough acknowledged that she only removed such information as advised by the union's lawyer. The final version was not shown to the union's lawyer, Richard Hammond. Suggestions have dogged Ascough that the information in the guide is still illegal.
Crean followed up by saying that Murphy presented a legal version of the page to Ascough that she had turned down. Ascough rejected this criticism, citing the fact that she was unconvinced that this proposed version presented was totally legal.
Ascough began to berate UCD's student newspapers. They're not good enough, she said. You deserve to know the truth.
Representation was a major theme of the evening. Ascough, in response to critics' comments, said that the union is meant to "represent everyone".
Crean accused the "no" side of the campaign of creating a narrative of bullying against Ascough as a "tactic to distract from the facts", which has been central to her campaign.
When questions were opened to the audience, the University Observer asked Ascough to reveal the nature and content of her first phone call with Richard Hammond, the union's lawyer. However, Ascough seemed to dodge the question, instead referring to the written advice from Hammond that is now published on her Facebook page. She said she "couldn't recall" the contents of that first phone call.
The audience in UCD seemed to have little patience for many of Ascough's answers, showing increasing hostility as Ascough responded to questions on her ability to support union mandates on marriage equality and abortion rights in the future.
Questions were also raised as to how Ascough could continue to work effectively with the sabbatical officer team if she was kept in the position, after three of the officers took leave to campaign for her impeachment and publically called for students to vote against her. To this, Ascough said she wanted this to go back to normal: "I plan on coming back in to bring the team together."
The hustings ended on a sour note, as Ascough began to berate UCD's student newspapers. They're not "good enough", she said. "You deserve to know the truth."
Indeed, her own frustration began to show towards the end. As question after question was asked, she argued that she wouldn't be questioned so extensively if she was pro-choice.
---
Róisín Power, Isla Hoe and Aisling Marren were reporting from University College Dublin.