In 2015, Ireland proudly became the first country in the world to vote by referendum in favour of same-sex marriage. As of this month, Australia is officially embarking upon a similar journey.
Between September 12th and November 7th, Australians are being asked to vote by post on a simple yes or no question: "Should the law be changed to allow same-sex couples to marry?". While the postal survey is not as decisive as the Irish 2015 referendum – it is not legally binding – the parallels between campaigns are instantly striking. Just clicking onto the Australian Equality Campaign website will summon floods of déjà vu for many, as rainbow banners proclaim "Yes Equality". But the similarities aren't just superficial, with the Australian campaign directly borrowing inspiration from its Irish counterpart.
The #RingYourRellos campaign, launched last week, is an unmistakably Australian take on Trinity College Dublin Students' Union's (TCDSU) famed "Ring Your Granny" video. Two and a half years ago, the intensely personal and hard-hitting video of Trinity students calling their relatives to ask what they'd be voting in the referendum took off on social media, with a spin-off by vlogger James Mitchell even surpassing the popularity of the original. The TCDSU's campaign was an uncontested success, putting forth a simple way of encouraging students and younger people to bridge the generational gap by opening a dialogue with older relatives.
ADVERTISEMENT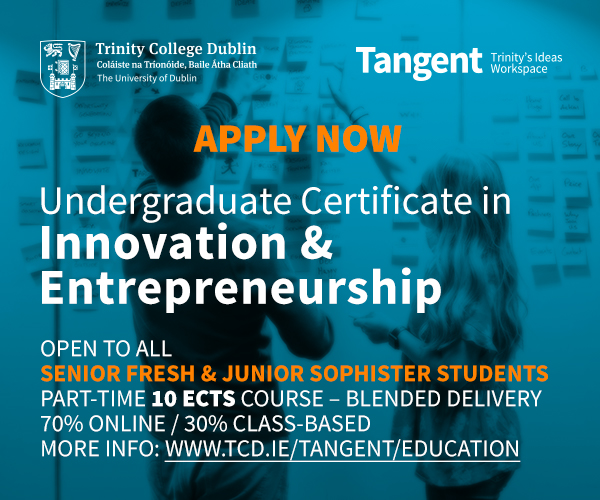 In the first of a series of videos by Australian Marriage Equality, activist Lisa calls her grandma to ask how she'll be voting in the postal survey. Her grandmother's response perfectly exemplifies the potential impact of initiating such a conversation: "Normally, with my religion, I'd be against it. But knowing how much the two of you love each other, I can't speak more highly of you […] I would then agree to it."
It's great to see such nods to the Irish movement. It's particularly heartening that a Trinity student campaign back in 2015 is still having real impact on driving home marriage equality elsewhere in the world. This should inspire students as we prepare for the referendum on abortion rights in 2018. Also very much a student-driven movement, the upcoming campaign has the potential to be equally as influential. The fact that a relatively small and simple effort by our very own union has successfully reached the other side of the globe, and become part of the national campaign of a country five times our size, should serve to reassure us that our work is not falling on deaf ears, and that student activists have real power.
Artistic influence aside, there are a number of other globally transferable lessons to be gleaned from the unprecedented success of the Irish campaign. Through building a friendly and inclusive movement, Yes Equality managed to rally supporters from every strata of society. There are also people out there ensuring that these lessons are being directly implemented abroad: Tiernan Brady, the prominent Irish LGBT activist and Political Director of the Yes Equality campaign, made the move from Ireland to Australia in 2016 in order to lend his firsthand expertise to their campaign. As Executive Director of Australians for Equality, he has been a central figure in driving change.
So far, things are looking good in Australia. Unlike Ireland, they don't need to hold a referendum, and a "yes" vote in the postal survey could result in laws to legalise same-sex marriage, maybe even before the end of the year. But while most online polls lean in favour of a "yes" vote, few indicate a landslide victory. The final statistics will be released on November 15th.
With Ireland being such a small country, you might not expect our "yes" campaign to have had worldwide influence. But through exceptional public commitment, including immense efforts by students, the Irish campaign for marriage equality managed to mobilise the masses and become an international benchmark. Looking ahead to an inevitably long future of political activism in Ireland, may the trend long continue.