Addressing a scandal that has engulfed the film industry, powerhouse Broadway star and actress Kristin Chenoweth today told the University Philosophical Society (the Phil) that what was brought to light by the Harvey Weinstein allegations was "an old topic" that is now "just being brought to light in a big, big way".
Chenoweth, known for originating the role of Glinda in the musical Wicked and for her roles in TV shows The West Wing and Pushing Daisies, said that she had "made arm farts" and "tap danced" to get away from unwanted sexual advances. She was responding to a question from The University Times.
"But we shouldn't have to do that", she said. "So I'd say: don't have any meetings in a hotel room – and it's probably not just women who've had it. I bet you this is going to start a whole thing." Nevertheless, Chenoweth said she was an "eternal optimist", and that "good is gonna come out of [the scandal]".
ADVERTISEMENT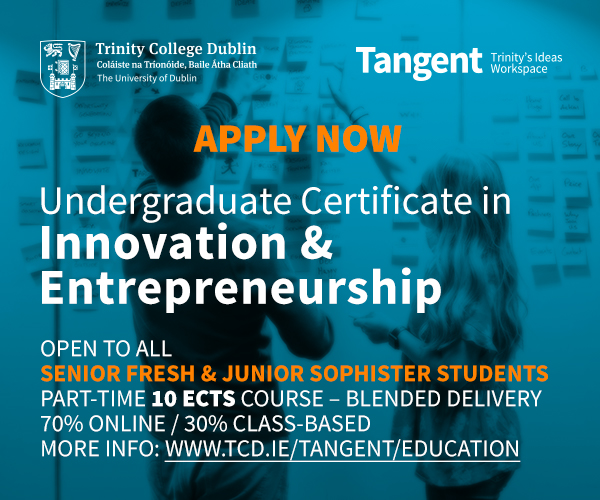 "We've all dealt with situations we don't want to be in. Right? That's called life. We just have to keep praying."
Chenoweth, in Dublin to receive the Gold Medal of Honorary Patronage from the Phil, was greeted by an enraptured audience in the chamber of the Graduates' Memorial Building (GMB). The event was co-hosted by Trinity's recently founded Musical Theatre society. She too was joyous. "For the first time in my life, I haven't been described as a pint-sized dynamo." (Chenoweth is 4 ft 11.) And it was certainly the first time that the building's chamber heard an operatic version of "Danny Boy", lines of which she burst into unprompted.
Chenoweth attended Oklahoma City University, where she studied musical theatre and opera performance. But she said that, initially, she was not convinced of the merits of a university education. "How did they expect me to rehearse, study and be involved in smart discussions? I was so tired."
But in hindsight, she realises that "they teach for a reason", she said. "I think education is the biggest, most important gift that my parents could've given me."
She also had advice for making life decisions – and championed choosing your heart over money. "I chose Wicked over The West Wing", she said. (A role in The West Wing later came back to her.) "So I've had a lot of forks in the road."
One, she said, was choosing a full scholarship to Philadelphia's Academy of Vocal Arts over marrying her fiance. "I was doing the thing I was supposed to do. But music has always been transformative for me."
And then there are the forks in the road that she chose and didn't get to take, for whatever reason. "There are people who not only just don't like you. They hate you."
"I'm 4 ft 11. I was told many times that it would never happen for me. The lesson is: don't listen."
And then there was her brush with death. In 2012, whilst filming on the set of TV show The Good Wife, she was hit with lighting equipment and spent more than two years in physical therapy. Her unlikely savior were the metal clips in her hair extensions. "These extensions have saved you. Your skull was open", she recalled her doctor telling her.
But she advised the audience that, whatever knock they got in life, to just repeat one word to themselves. "Next!"