A petition to trigger a referendum to impeach Katie Ascough as University College Dublin Students' Union (UCDSU) president has been successful. The petition gained the 1,200 signatures needed to call the referendum, which will take place on October 25th and 26th.
The University Observer reported that the petition was handed into the union's returning officer this last night and that Barry Murphy, Deputy President Campaigns and Communications Officer of UCDSU will serve as Acting President until after the referendum.
As is required, Ascough will now go on annual leave. She has already started her campaign with photos depicting her with pro-choice students who support her. In a statement on the UCDSU Facebook page Ascough asks students to "allow the impeachment campaign and indeed my own campaign against impeachment remain outside SU business".
ADVERTISEMENT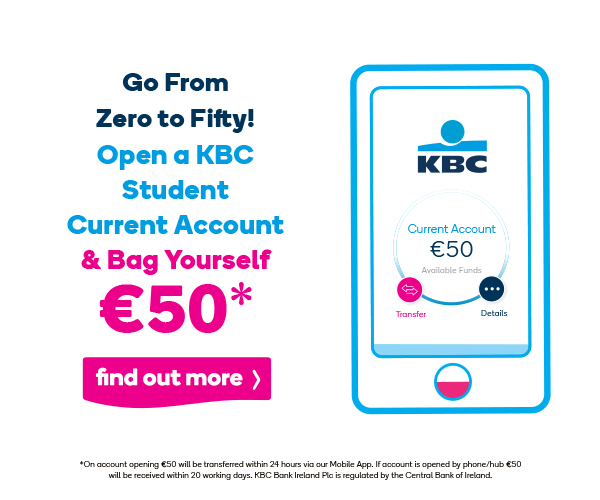 Ascough added that she looked "forward to answering any queries during my campaign".
Under the UCDSU constitution, a 10 per cent of students – between 2,000 and 3,000 – have to vote to meet the quorum. A simple majority is required to win such a referendum.
Speaking to the University Observer, the group behind the petition said that they would "use as little money from the SU as possible to fund their campaign" since they "believe [Ascough] has wasted enough SU money already with the re-printing of the Winging It handbooks".
Ascough came under severe pressure after it was revealed that she had removed abortion information for the first print edition of UCDSU freshers' guidebook Winging It three weeks ago, and spent €8,000 of union money to reprint the guide with altered information, which Ascough herself wrote in page 59, removing the price list of abortions in other countries and two women's help websites.
The reprinting of the guide and the perception of Ascough as breaking her election promise to delegate all matters relations to UCDSU's pro-choice mandate led to a group of 20 students to begin collecting signatures to trigger an impeachment referendum against Ascough.
However, the first collection of signatures last week – which was substantial enough to trigger such a referendum – was rejected by the union's returning officer as it was not correctly filled out by each student. The collective of students got the backing of UCD for Choice, a prominent pro-choice group on campus.
Ascough did not attend the March for Choice on Saturday September 30th, which saw thousands of students take to the streets of Dublin. But the controversy did not dissuade Ascough from attending the March for Education last Wednesday with a small delegation of UCD students joining the Union of Students in Ireland (USI) to call for publicly funded education.
Correction: 21:04, October 10th, 2017
An earlier version of this article incorrectly stated that the petition was handed in this evening. In fact, the petition was handed on Monday night.