Mary Mitchell O'Connor has made her most strident comments in the higher education funding debate today. As students prepare to march in their thousands for publicly funded education, she warned them not to fear financial pressure.
In a statement today before the March for Education makes its way to Leinster House, the Minister of State for Higher Education, Mary Mitchell O'Connor, said she was "adamant there will be no undue financial pressure placed on parents and students".
The annual March for Education is a mainstay in the Union of Students in Ireland's (USI) calendar, calling for more funding to the higher education sector and railing against proposed income-contingent student loan schemes.
ADVERTISEMENT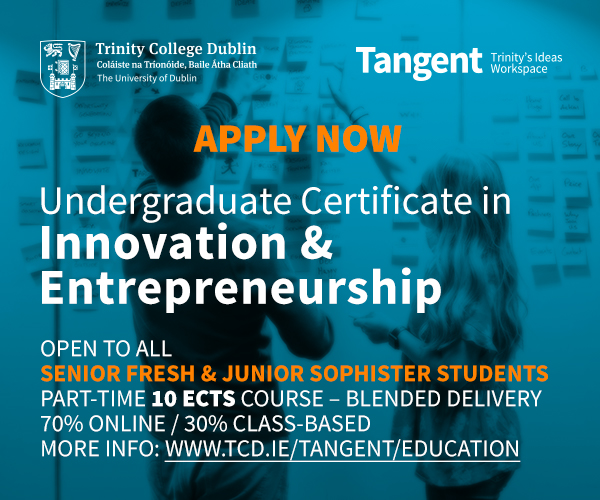 Mitchell O'Connor said that the government "simply do not want our students graduating burdened with the kind of debts that we have seen in other countries".
The intervention in the debate comes just days after Taoiseach Leo Varadkar said that he wouldn't "saddle students with enormous debts" and indicated that he wouldn't support a UK- or US-style loan scheme as a funding model for higher education.
Mitchell O'Connor acknowledged that the government "must look at long term sustainable funding streams" to ensure that higher level institutions "continue to excel and be world class".
Mitchell O'Connor said that she and Minister for Education Richard Bruton are considering "all funding options outlined in the Cassells report" and insisted that the government had not yet made any decisions. The report was published last July and set out three options for funding the third-level sector.
Mitchell O'Connor's comments come after Fianna Fáil called for increased funding for higher education this week. Writing in The University Times, Fianna Fáil's education spokesperson Thomas Byrne said "the answer to solving [the] funding and sustainability crisis in third level institutions is not to raise student fees". The party has been consistently sceptical of the benefits of an income-contingent loan scheme, while Fine Gael has said little until recently, beyond calls for "consensus" around a decision.
The March for Education began for Trinity College Dublin Students' Union (TCDSU) in Front Square, with a 400-strong crowd gathering to join the main crowd. USI will lead the march later today, from the Custom House to Merrion Square.