Late one evening, nearly four years ago, Charlie Butler's father popped his head around the door of his son's bedroom to say goodnight. He noticed immediately that all was not well. Perhaps it was the stillness in the air, perhaps it was the subdued nature of the response he received, but Mr Butler knew something was up. So he uttered three words, the most important three words Charlie had heard in two and a half years. "Are you okay?" he asked.
Today, Charlie Butler is a confident, articulate second-year business studies student, but back then it was a different story. "I just burst out crying", he recalls, twisting his face up at the memory, "and I opened up to him for about 20 minutes". This was rock bottom for Butler. This was his nadir. A long battle with his inner demons – he remembers being "viciously bullied" throughout first and second year of secondary school – reached its climax, in a savage twist of fate, with a gruesome physical injury.
The day is burned into Butler's mind, a permanent invisible scar to rival the ones he sustained that afternoon. He sets the scene, coughing out a laugh as though still unable to believe that he of all people was the victim of the terrible events he describes: "It was on November 7th. It was in Clongowes. It was a wet mucky day. It was like pathetic fallacy almost. I went in, and my leg completely twisted, snapped, and I shattered my tibia and fibula, my growth plate, and my leg was the other way. And my mum had to be carried across the other … they wouldn't let her go near because they wouldn't let her see me. I waited on the pitch for an hour and seven minutes before an ambulance came, with no medication."
ADVERTISEMENT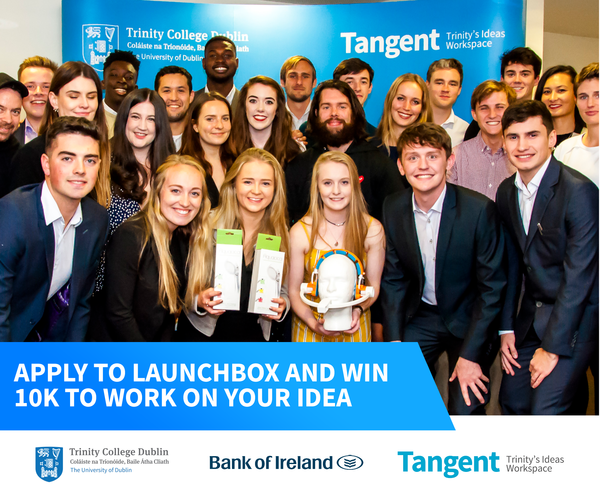 I was sitting on my ass, I played Xbox all day, I barely went to school because we were in fourth year. I was like 'why would I bother?', and I just hit a complete low.
The doctors told Butler he would never play competitive rugby again. "I got told that if I wanted to play rugby again, I wouldn't walk, you know that kind of thing?" I nod, but I cannot begin to comprehend. In one cruel moment, Butler, a self-described sports fanatic, had his identity torn from him. "They took away the only thing that gave me happiness", he recalls, "because I was on my ass for effectively two years. I had six surgeries, because long story short they didn't fix it properly. I piled on weight, I went from a fit 15-year old at a strong 70-something kilos … went up to close to 90 kilos. I was sitting on my ass, I played Xbox all day, I barely went to school because we were in fourth year. I was like 'why would I bother?', and I just hit a complete low". I shake my head, appalled, but Butler is smiling. He is not here to feel sorry for himself.
He angles his head towards where his best friend Brian O'Mahony sits. O'Mahony and Butler both attended St Mary's College in Rathmines, both struggled with debilitating mental health issues in their teenage years and both are running in the Dublin City Marathon later this month to raise money for Pieta House, the charity that gives help to people suffering from suicidal thoughts or self-harming tendencies. They make up two thirds of a trio that also includes schoolmate Danny Hogan, and are currently dividing their time between training and fundraising.
O'Mahony's story, so different from Butler's, is nonetheless equally moving. "I started having issues when I was just about going into first year in St Mary's", he begins, a slight tremor pulling at the edges of his voice. "I had big problems with social anxiety. And over the years it just got worse and worse and it ended up, by the time I was around 15, 16, completely isolating myself from everyone I really knew." He steadies himself: "I got a bit better when I got into fifth, sixth year, when I was 17, 17. And the – I was really bad at one point. There was constant sort of thoughts about … wishing bad things would happen to me and all different stuff like that."
O'Mahony ploughs on, determined. The turning point, he says, came courtesy of a talk given by his guidance counsellor, a man whose influence both boys are anxious to emphasise. "One of the big things he said that really stuck with me", O'Mahony remembers, "was he goes, 'committing suicide doesn't get rid of the pain. All it really does is pass it onto everyone you love'. And, from then on … he noticed the problems with me when I was in sixth year. He took me aside and gave me special one-on-one counselling sessions, under the guise that I was talking about my career aspirations".
The bond between the two boys, ethereal and floating, has a compelling authenticity to it. Butler picks up the threads of O'Mahony's speech as if they were his own thoughts left down for a moment.
He turns to Butler. "And obviously with Bressie coming to our school …" A vigorous nod. Butler leans forward in his chair to take up the story. "We heard a talk by Niall Breslin, Bressie, given in Mary's in our final year of school in sixth year. And that talk … was just phenomenal. Like he … how he spoke was completely different to how I've heard anyone else speak about mental health. He didn't speak about it shyly, he didn't speak about it as if we should be scared of it or that it was this up-in-the-clouds thing that no one could really address, he spoke about it with power." Another glance over at O'Mahony: "But that was what really inspired us to do it, to change and to do something about it. Because we've also had our personal journeys through it, and I think that was just kind of like the catalyst that really inspired us to do something about it." He grins. "Running is definitely more down Brian's alley, so if you want to talk to him about that …"
O'Mahony deliberates. "One of the big things I gathered from Bressie was how he used running and triathlons to curb his mental health issues. He used to go into mad stories about how, in the middle of the night, if he was going to have a panic attack, he'd leave runners next to his bed. And he would … if he felt a panic attack, sometimes as early as two or three in the morning, he'd literally just lace up straight away and start running, often til the sun rose the next morning. And he'd feel great for the day he'd say. So I thought, 'alright, I'll give this a shot', and that night I went for a run for about an hour. I came back home and felt great. And I slept perfectly for the first time in ages."
A talented athlete in his own right, having competed at provincial and national level in 100 metre and 200 metre sprints, O'Mahony speaks for both boys when he asserts, in his quiet way, that their project stemmed from a desire to help all those suffering from the same sorts of issues that beset them: "I received a lot of support from a lot of other people along the way. And I've come through it, I feel great now. But one of the big things for me was that I didn't want to then turn my back on anyone else who was like me. So I said, 'you know what, I'll run the marathon for Pieta House'. So it mixed running, which was always such a big cure for me, with trying to help everyone else." He breathes out, the tension almost ocular as it exits his body.
The bond between the two boys, ethereal and floating, has a compelling authenticity to it. Butler picks up the threads of O'Mahony's speech as if they were his own thoughts left down for a moment. "I just think it's time to talk about it a lot more", he declares. "The marathon is a huge thing for us, we've just found out we raised €1,700 from our bucket-shaking last weekend. So now our goal is up to €4,300 that we've raised so far. And we still have plenty that we're going for. But now that our financial goals are on their way, this [the interview] was something that I thought I'd reach out to, because we're at the stage now where we want to promote mental health awareness, it's not just … Pieta House are incredible in everything they do, but stuff like sharing posts on Facebook, talking about it, talking to friends … people undermine how important they are."
People close to me have opened up to me recently, and you just have to realise the weight that comes off your shoulders. It's so simple, yet the hardest thing to do.
I ask how they're finding preparations for the marathon, which takes place in under three weeks. Butler chuckles. "A lot tougher than him!" he exclaims ruefully, indicating O'Mahony with a jerk of the thumb. "There's a story about this bloke, he went out in June, because he wanted to see how far he could run. And he Forrest Gumped it, and he ran 42 km. It's just …" A wordless gesture. "If you ever want him [O'Mahony] to do something, tell him he can't. He's just that sort of person." For Butler, the training process has been a challenge, but one he has gladly accepted. His injury is something he is still mindful of: "I have four plates and twenty screws in my leg". But so far, he is happy to report, so good: "The feeling that every week you're getting better and better – like, last week we did 21 km, this week we're doing 26, next week we're doing 30, it's that progression which is just … the feeling is just phenomenal." Both say it has had an amazing impact on their own mental health.
Ultimately, however, the goal for the boys is to raise the public's awareness of mental health. Both speak at length, with a self-assuredness forged on the emotional battlefields on which they fought for so much of their adolescence, about the importance of normalising it as a topic in everyday conversation. "I actually just beg people to talk", says Butler. "People close to me have opened up to me recently, and you just have to realise the weight that comes off your shoulders. It's so simple, yet the hardest thing to do." He puffs out his cheeks. "Mental health shouldn't drift people apart. It should pull people together."