Appearing alongside a host of leading medical professionals and sports stars, Trinity lecturer Dr Colin Doherty spoke at the National Concussion Symposium on Saturday, notably disagreeing with those leading the conference.
A lecturer in the Academic Unit of Neurology, Doherty was one of many speakers at the conference, and entered into a debate with Dr Michael Collins, executive director at the University of Pittsburgh Medical Centre (UPMC), about the potential long-term effects of sport on the neurological well-being of athletes. Hosted by the Gaelic Athletic Association (GAA) in conjunction with Bon Secours healthcare and UPMC, this was the second year that the event was run, attracting Ireland's foremost medical minds to discuss the increasingly topical problem of concussion in sports.
Doherty, who is also a consultant neurologist at St James's Hospital, is one of Ireland's leading experts in the field of concussions and was a founder member of the Concussion Research Interest Group. The group, based in St James's Hospital, is a collection of researchers across Trinity and other universities in Dublin undertaking research into concussion.
ADVERTISEMENT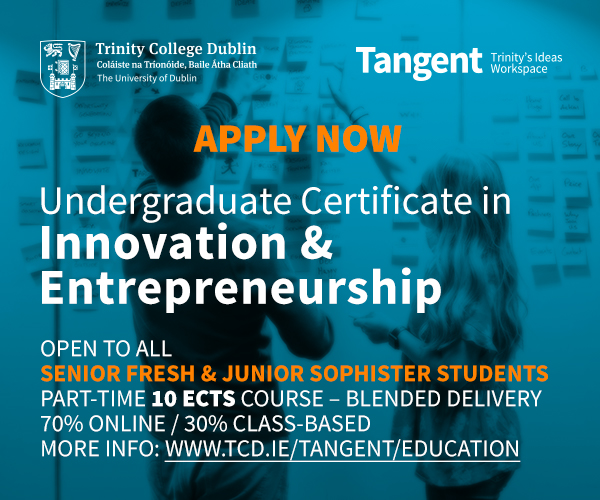 Speaking to The University Times by email after the conference, Doherty noted that his speech, which addressed the work being done by his team on the impact of sub-concussive blows on the neurological health of young athletes who have not shown symptoms of nor been diagnosed with concussion, received a muted reaction from the UPMC delegation. "Of course, this did not go down well with the UPMC speakers who after our talks were respectful but began to talk about the 'hysteria' and 'hype' surrounding the concern over long term consequences of concussion", he said. Doherty said he was "baffled" by the subsequent comments of Collins, who suggested that there was no data available to him that would suggest the need for dramatic changes to either the rules of contact sports, nor the advice they give to their clients.
Doherty was keen to explain the divergence of opinion between himself and the UPMC organisers. "My overwhelming concern [in instances of concussion] is that there is no permanent damage done and I want my medical practitioner to address that with me." Doherty, along with Cork-based neurologist Dr Peter Kinirons, presented data on the evidence for Chronic Traumatic Encephalopathy (CTE), with Doherty emphasising the urgent need to "know more … especially the question of subconcussive blows and how they may lead to long term problems". By comparison, UPMC are focused on the early management of concussion, with the end goal getting the player back on the field of play as quickly as possible.
Doherty explained that the plan proposed at the symposium was for the GAA to pay for players with a suspicion of having suffered a concussion to attend a medical centre where they can undergo a series of tests. This is the next "logical step" according to Doherty, for an organisation that have spent a number of years promoting the "recognise and remove rule", the idea that a player under suspicion of concussion must be removed from the field of play quickly.
His research currently focuses on delivering a set of clinical guidelines for the management of concussive brain injuries in all activities. Last February, the group held their first national conference on the matter at Trinity Biomedical Sciences Institute (TBSI), where speakers included former Dublin University Football Club (DUFC) captain Niamh Byrne and former Irish rugby international Keith Wood.
In recent years, Trinity has found itself at the forefront of concussion research in Ireland, with lecturers like Doherty and Prof Matthew Campbell becoming increasingly high profile as the field of study broadens. In June, researchers led by Trinity's Dr Fiona Wilson announced that they had agreed an expanded partnership with Leinster Rugby. Using methods like blood analysis to search for physical indicators, they hope to be able to prove when a player is concussed and when they have recovered from that concussion.
Appearing alongside Doherty at this weekend's symposium were a host of high profile guests, including GAA Director General Páraic Duffy who officially opened proceedings.
Ger Gilroy, host of Newstalks popular sports talk show, "Off the Ball", moderated an intriguing panel discussion, allowing an eclectic panel of contributors, which included former Armagh footballer and All-Ireland winner Oisín McConville, as well as former Offaly hurler and current Tipperary team doctor Brendan Murphy to sink their teeth into the issue. Murphy pointed out that many of the main problems with concussion are found at lower levels: "The issue isn't really at inter-county level, that conversation and educational process needs to be had with your junior hurlers, underage hurlers, and coaches in particular."
Overall, Doherty was not overly impressed by the short-term attitude of the GAA and UPMC in response to the scientific data that he and his team have spent years unearthing.
"Brave citizens who have the welfare of our children at heart not the development of business opportunities, must take the science as it currently stands … [and] add this to the conception of traumatic brain injury as a public health issue and demand changes to the rules of play that balance the spirit of the game and its most nefarious consequences", he concluded.