Launched yesterday in Regent House, the Trinity Centre for Gender Equality and Leadership is aiming to turn Trinity into a national leader for other Irish higher education institutions in the field of gender equality.
The centre intends to build on the work of it's predecessor, the Centre for Women in Science and Engineering Research (WiSER). Amidst a national discussion about gender equality, it aims to address the strategic objectives laid out by Trinity in relation to this area. Seeking to develop and maintain a sustainable working and learning environment within Trinity, the centre hopes to imrpove gender equality in addition to a structural and cultural change.
Chancellor of the University of Dublin Mary Robinson said in a statement that the aim of the centre was to "develop and embed sustainable practises to advance gender equality" and "to ensure a diverse, innovative and productive academic community".
ADVERTISEMENT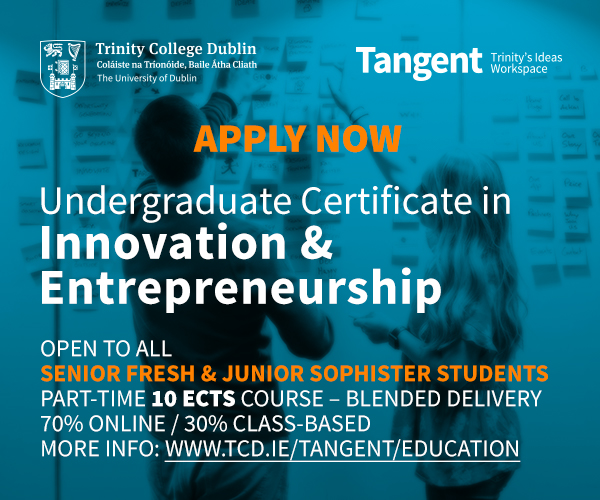 She declared that she was "delighted" to be officially launching the centre as it campaigns for gender equality which resonates with her work in the Mary Robinson Foundation – Climate Justice. Focusing on climate change, the foundation highlights the impact that women can have in combating this global challenge. Robinson explained that the ultimate vision for the centre in Trinity is an "inclusive and innovative university community" whereby "all genders participate at all levels".
Whilst WiSER, the original centre, concentrated solely on gender equality for the science and engineering faculties, this new centre will include all academic disciplines. In a press statement the Director of the new centre, Prof Eileen Drew, recognised the contribution the earlier centre had made towards recruiting, retaining and advancing women in science, technology and engineering. Drew further stated that their new venture will "continue to drive gender equality and research excellence" and act as a "national leader" amongst higher education institutions.
Trinity is continuing to work towards greater gender equality. In 2015, Trinity received the bronze Athena SWAN award for fostering quality for women in education and research in the STEMM (science, technology, engineering, mathematics and medicine) disciplines. An award scheme, the Athena Swan Charter recognises positive gender practice in higher education institutions. Originally established to encourage the advancement of women within the science, technology, engineering, mathematics and medicine (STEMM) professions, it, similar to the new centre has broadened its criteria to include employment within the arts, humanities, social sciences, business and law fields. Additionally, in the 11-year-period between 2006 and 2017, the number of female professors doubled from 13 per cent to 26 per cent.
The establishment of the new centre recognises the work that still has to be done. 14 per cent of full professors within the engineering, mathematics and science faculties are female.
The inclusivity, equality and diversity that Trinity strives for, according to Drew, "is not just for women". The centre hopes to institute a change whereby there is an improvement in the culture for those working and studying within Trinity. A culture whereby "everyone benefits", she explained.
Gender equality has become of the the biggest issues in higher education, with Irish universities still addressing a significant lack of senior female staff. A Higher Education Authority (HEA) report made numerous recommendations about improving gender equality in Irish universities.