An overwhelming majority of voters, 69 per cent, chose to impeach University College Dublin Students' Dublin (UCDSU) President Katie Ascough from her role.
The result follows two days of voting which saw thousands of students participate. Today's vote saw one of the highest voter turnouts the union has seen in recent years.
Ascough came out defiant in her speech following the vote. "I fought the good fight. I have been open and honest. I have respected the law", she said. While she offered something of an olive branch to her former UCDSU colleagues, she didn't apologise for her actions.
ADVERTISEMENT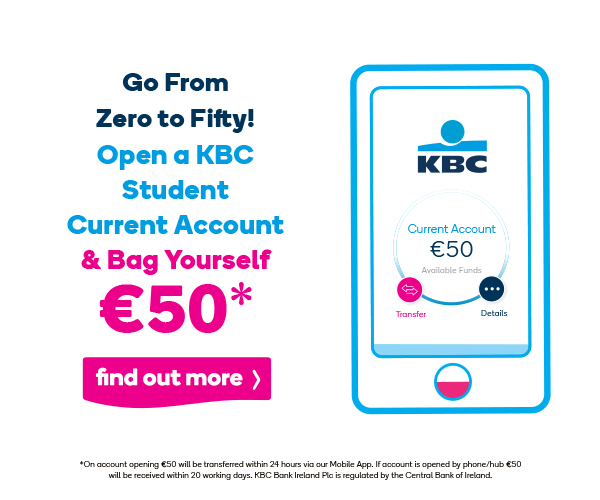 Universities, she said, cannot function without "respect for those with different beliefs". Such rhetoric was a mainstay of the campaign, with Ascough pitching the vote as a battle for democracy and freedom of speech.
In her speech, after a long night of disappointment for her supporters, Ascough seemed to suggest her defeat tonight might be something of a catalyst for change in Irish universities. "I hope we can build an atmosphere of inclusion to those who might not fit the stereotypical image of an SU president", she said.
Amy Crean, a spokesperson for the impeachment campaign, offered the final words of a three-week long battle to remove Ascough from office.
"We hope that this shows the importance of our democracy", she said.
Crean didn't mince her words. The three-week campaign has seen the pro-impeachment side face suggestions of bullying, malice and contempt for freedom of speech. Tonight, they were jubilant, pointing to the overwhelming vote as a vindication of their efforts.
"This is absolutely a team effort and the amount of students has been phenomenal and that goes to every single one of you that got involved. Thank you so much", she said.
Her anger, however, was palpable. "It was absolutely not an easy decision to make in the face of allegations and lies. And I would like to reiterate that disrespectful tactics have no place in union politics and we hope that going forward engagement continues in a respectful manner", she said.
The campaign has dominated headlines, social media and the national conversation for the last three weeks. Through the twists and turns of a campaign that seemed surreal at times, many have suggested tonight's vote was something of an early indication of what a repeal referendum might look like in 2018.
After tonight, UCDSU will have to begin to rebuild itself. It remains to be seen how Ascough's former colleagues will respond or what the union does next.
The referendum required a simple majority to pass and the quorum for the vote to count was 2,455 votes, 10 per cent of students. Yesterday, around five per cent of students had voted, well above the usual two per cent turnout for one day of voting in a UCDSU election.
Ascough is the first-ever president of UCDSU to be impeached.
The largest box of the night saw 1,787 students voting in the arts building, with 14 spoiled votes. The pro-impeachment side saw 1,360 students vote in favour of impeachment, while 413 students voted against impeachment.
The votes from the Quinn building were the closest of the night, with 55 per cent voting in favour of impeaching Ascough. The science building, on the other hand, showed strong support for the impeachment campaign, with 72 per cent of students voting for her removal from office.
The first three buildings, which were announced around 10pm, saw 445 students vote. With one spoiled vote, the initial figures indicated a majority for the impeachment campaign, with 297 voting in favour.
Returning Officer Stephen Devine announced earlier this evening that results from buildings with lower voter turnout would be announced together, with results from buildings with a higher voter turnout and higher student numbers coming later in the night.
Tonight marks the culmination of two days of canvassing, with some suggesting this referendum has seen one of the highest turnouts in recent years in a UCDSU election.
After the impeachment of the president, the union's deputy president, Campaigns and Communications Officer Barry Murphy, will take on the role of governing the union.
UCDSU's deputy president is chosen by the president on election. Murphy, who Ascough appointed on election, is currently acting as president. The union's executive council also has the power to elect a new president from the current sabbatical officers.
A by-election will take place to fill the open sabbatical officer's position.
With over 1,200 signatures, the petition to trigger the referendum was submitted three weeks ago. It was started after Ascough removed abortion access information from the UCDSU freshers' guide, Winging It. The move was seen by the pro-impeachment campaign as undermining the union's pro-choice mandate. The campaign also objected to the €8,000 cost of reprinting.
The mandate, which was originally introduced in 2014, was reaffirmed last November after a referendum on the union's neutrality on the abortion issue was triggered by a petition led by Ascough and UCD Students for Fair Representation.
Since the initiation of the impeachment petition, Ascough has accused the campaign against her of bullying, saying the calls for her impeachment were illegitimate. She also targeted student media, claiming it has been biased against her. This led the fourth and final sabbatical officer, Welfare Officer Eoghan MacDomhnaill, to join the impeachment campaign on Wednesday.
The other sabbatical officers, Campaigns and Communications Officer Barry Murphy, Graduate Officer Niall Torris and Education Officer Robert Sweeney, penned highly charged open letters to students on Facebook on Monday night. Murphy's statement claimed that Ascough's campaign "consists of lies", while MacDomhnaill condemned Ascough's comments that called the other sabbatical officers "sexists and liars".
Ascough's claims that she was advised by the UCDSU Board of Directors to follow legal advice on the removal of the abortion information was denied by the board. It said she had not shown them legal advice from the union's longstanding lawyer, Richard Hammond.
---
Róisín Power and Ciaran Molloy contributed reporting to this piece.
Kathleen McNamee, Dominic McGrath, Róisín Power and Ciaran Molloy were reporting from University College Dublin.