We can count being caught in the middle of Brexit negotiations and the interruption of the work of the Oireachtas Committee on the Eighth Amendment to be two of the most lamentable things about the prospect of a snap general election. But not far behind is the interruption of the work of the Oireachtas Education Committee, which is surely not far away from coming to a more than long-awaited decision on third-level funding. The first winter election in decades would surely not engender a climate where universities and the Union of Students in Ireland could have any impact.
TCDSU has reformed its election period once again – returning it to its two-week span and bringing back Dining Hall hustings. And with the reform comes the benefit of hindsight: who ever thought launching elections at the union's council would be a good idea? It might have attracted a nice crowd to council, but Alice MacPherson, TCDSU's Education Officer, is right to suggest it made elections seemed "closed" from the get-go. Last year's election season was particularly uneventful, but a closed-door launch ensured that students were never really motivated to pay attention anyway.
That the discussion about smoke-free zones at Tuesday's meeting of Trinity College Dublin Students' Union's council centered in no small part around the cool smoking "vibe" outside of the Arts Block, and how this vibe would be spoiled if a smoke-free zone in this area was truly enforced, shows a supreme lack of awareness on the part of those shouting about it. Let's not forget that non-smokers are, by an order of magnitude, in the majority – and that most of them do not believe the inhalation of secondhand smoke to be a necessary part of whatever banter these people hold dear.
ADVERTISEMENT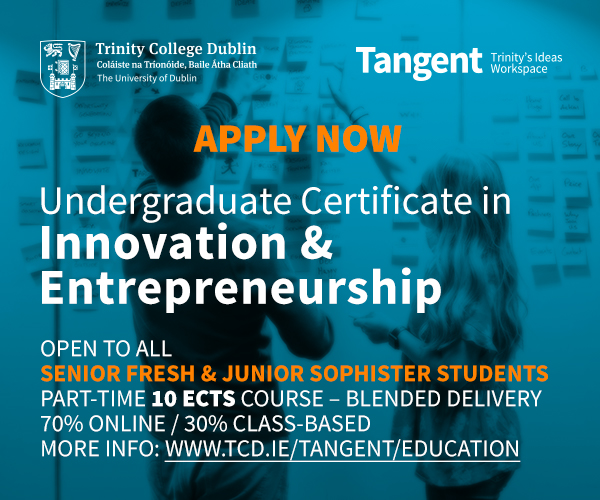 A new report from Trinity's Student Counselling Service says that students using the service brought in a €1.75 million "net benefit to Trinity" in the last academic year. The figure might be accurate, but it's the latest sign that College students are too often viewed in monetary terms. The Student Counselling Service – another service cut heavily by Trinity – should be proud of its successes, not trying to estimate how much money it'll save the College. A student remaining in higher education – overcoming, not giving in to difficulties – should be seen as a success, with or without financial labels.