Following online backlash over the change in terms from "freshman" to "fresh", the Vice-Provost, Chris Morash, sent out an email clarifying the usage of the new term as an adjective.
Students will not be referred to as junior or senior fresh, but as junior or senior fresh students "to ensure grammatical accuracy", according to Morash. The email was sent to staff and students explaining how the new term, which has been brought in to encourage gender inclusivity, will be used.
The email included a link to the implementation guideline, which gives a list of further examples of how the College will now refer to first and second-year students. Morash said that "fresher" "may also be used as appropriate" when there is a need for a noun.
ADVERTISEMENT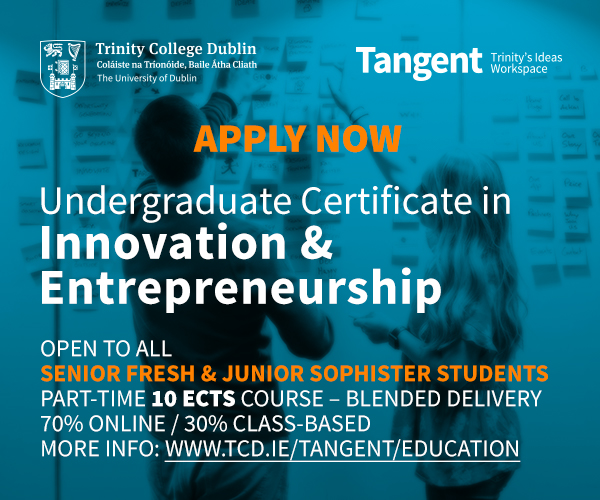 The guide also provides a list of where the College will make changes to this terminology, including websites, promotional material and exam papers.
The term "fresh" was decided as a replacement for "freshman" as it was considered an important change to better represent and include all students in Trinity, according to an email sent to Trinity students yesterday. The move is also supported by Trinity College Dublin Students' Union (TCDSU), and yesterday's email was co-signed by President of TCDSU Kevin Keane.
Keane was impersonated in a prank email yesterday afternoon after the announcement of the term change. Using an online email spoofing service, someone sent an email from Keane's email address mocking the president, saying: "Instead of lobbying for <€1000/month student accommodation or some fucking microwaves, I succeeded in getting college to remove the 'man' from 'freshman'."
A follow-up email, again appearing to be from Keane's email, called for students to "calm the tits" and said that the "su is a load of bollocks anyway and Yall are too easily offended fecking snow flakes."
In response to the prank emails, Keane said that their content was "both transphobic and infantile", and that he had reported the incident to the Junior Dean.