The Citywest Hotel in Dublin was packed with camogie's finest on Saturday night for the annual All-Star Awards. It was a successful evening for Trinity and Dublin senior camogie player Aisling Maher, who was presented with a Senior All-Star award, the only Dublin player to receive the honour on the night.
Cork led the way with eight awards presented to the All-Ireland Champions, while beaten finalists Kilkenny received four. Galway also saw two of their players come away with silverware. Dublin senior camogie player Maher occupied the fifteenth and final spot on the list. Dublin also saw silverware when Aoife Buglar was named the Junior Player of the Year, as well as securing a place on the Soaring Stars Team.
Maher takes her place on the All-Star Team of the Year in the full-forward position, a place she had made her own throughout the championship campaign. Her accuracy from frees and ability to score from any angle saw her lead her team to the All-Ireland semi-final stage this year, the first time the girls in blue had reached that stage of the competition in 27 years. Considering this is only the fourth time ever a Dublin camogie player has received the award and the first time it has been given to a Dublin player since 2007, it is a testament to the incredible strides made by Dublin camogie in the past few years.
ADVERTISEMENT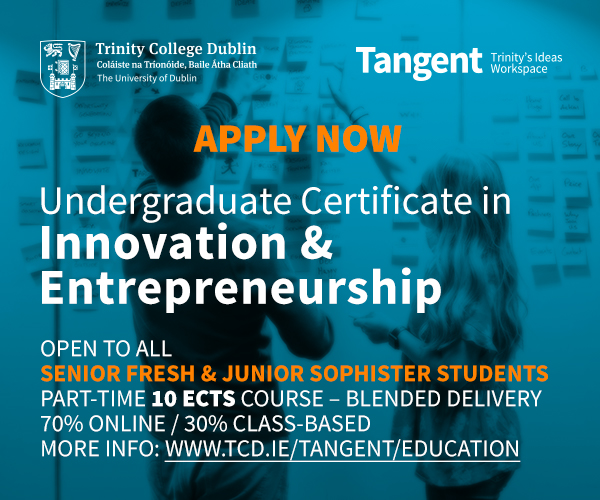 Speaking to The University Times by email, Maher was clearly elated after receiving the award, saying she was "absolutely delighted to see Dublin moving back up in the camogie rankings". She also spoke about how she was genuinely very surprised when her name was called out to receive the award. "I'm still in shock as I really wasn't expecting an award with the calibre of players this year but am really honoured to be included."
She credited all those involved in Dublin camogie and praised her teammates who received nominations as well. "We made massive progress as a team this year which was reflected in that we got seven nominations so it's great for the team to actually get to win one as well. Hopefully this is just the start for Dublin camogie and the gap won't be near as long until the next one!"
While the inter-county scene is finished for the year, Maher can now look forward to the year ahead with Trinity Camogie. The team's championship campaign begins on November 20th.