There is very little the School of Law can do to prepare you for a year that is going to turn your life upside down, and transform reality into something completely unprecedented in your young life. The most they can do is tell you what they expect from you: X number of ECTs, Y number of thesis-style essays and to return the "learning agreements" in on time.
If law students, or those studying political science or business, opt to take on an Erasmus year, they're risking 50 per cent of their degree on it. For law and language, the language barrier reduces this to 35 per cent. No matter how many language classes you do, either at home or abroad, will you feel prepared to deal with grumpy bank clerks, lecturers who don't understand why you're asking for a dissertation when literally no other Erasmus student wants one or odd roommates?
Second-year language classes were essential for improving the written, academic nature of learning a language, but not necessarily for the practical realities of learning it through living. The fact that law and French students were deprived of this is extremely unfair, not because of the fact that one existed for law and German, but because they were bereft of the chance to develop their own language skills. If you've to be saddled with the vast unknown of studying French law, the very least they could do is allow you to sharpen your linguistic tools in order to best approach it.
ADVERTISEMENT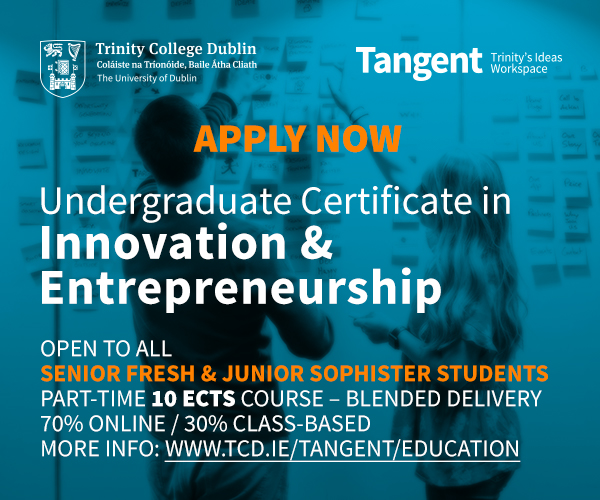 Some argue that 100 per cent of the degree should count in the final year. Students currently on Erasmus in France reported that they found the mandatory nature of the result meant they couldn't choose modules of interest, and that it added an unwarranted measure of stress to a year that is often described as the best experience of people's lives. On the one hand, it makes sense: no academic commitments enable you to have more fun. However the School of Law doesn't operate on the basis that it's providing you with the resources for the best year of your life. It's implementing academic goals for people who have chosen to take on a certain course. It also seems unlikely that choosing specialised, albeit highly interesting, law subjects in a foreign language merely for the sake of interest would be a good idea.
The School of Law doesn't operate on the basis that it's providing you with the resources for the best year of your life
Having the best experience of your life will happen with or without the academic side. It will not be the studies that you remember, even if it was the most interesting subject you've ever taken. At least having to do a bit of work anchors you to attending college.
When you're in the thick of it, it's easy to say how much easier things would be if you didn't have a third of your degree looming over you. It's only when you're out of the woods that you can see that it was worth it. It's like if you were in the middle of running a marathon and were annoyed at the distance of it, but then proud of your resilience when you're done because it was no easy feat. As well as that, some subjects, such as jurisprudence, can be studied while abroad, meaning that when you arrive back to Trinity you've covered some of the subjects that enable you to sit for the Bar. Having done it abroad actually opens up your options, as you don't have to then sit for them at home.
However, if law and French are at one end of the scale pre-Erasmus, law and German are at the other extreme post-Erasmus. Despite having completed the 35 per cent requirement, we come home to a compulsory German language class, grammar and German law. The mandatory element of all of these classes inhibit law and German students from taking up Irish law classes, which may be essential for the Bar. So, unlike law and business and law and political science students, who get to adjust their degree to their interests, dropping or minimising the law, business or politics to their liking, law and German is still tied to classes that feel like they're just filling time.
You will never feel adequately prepared for something that plucks you so abruptly out of what you know
Erasmus is one of the first times arts students have felt truly out of their academic comfort zone since arriving in Trinity. You will never feel adequately prepared for something that plucks you so abruptly out of what you know. It may be the first time you've really struggled and have not been able to get answers easily. This is the nature of Erasmus. It is not the norm, it is not your everyday, it is not how Trinity does things, you do not know things and you alone must find them out. There are few signposts in how to do so and it is a matter of trial and error, but the lack of precedent, personal or otherwise, is something law students seem to panic at.