Trinity first-year students Rachel Burns, Sally Campbell and Erica Markey are to be included in the initial Ireland under-21 squad for the 2017/2018 season.
In a press statement, Head Coach David Passmore said that "there is plenty of talent and athleticism in the group" and spoke enthusiastically about the "strong presence from younger players".
Speaking more broadly of the team's prospects, Passmore said: "It's great to start the next cycle over a year and a half out from the next European Championships" and that "our aim is to develop the athletes in all areas over the next year to lay the foundations to push hard to qualify for the 2020 Junior World Cup and for them to develop towards senior representation".
ADVERTISEMENT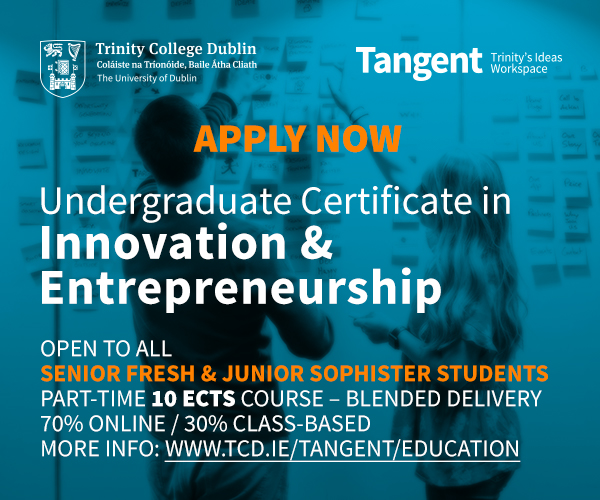 Though confident about the selection, Passmore asserted that "the hard work needs to start now and we have some quality match opportunities for the summer to help us work towards these goals".
The under-21 Irish team has its place in the 2019 EuroHockey Junior Championships – and therefore World Cups aspirations – assured following a European Hockey Federation decision in early October. Following the cancellation of the team's all-or-nothing match against Spain on the final day of the 2017 Euros, due to nine players on the Spanish team being struck down by a virus, the team's inclusion was left uncertain for over a month while the federation deliberated.
The panel is apparently not set in stone and Passmore added: "I will continue to watch games live and by video bringing any players I feel warrant a trial. Any coaches who would like a player considered should contact me."
Speaking to The University Times by email, the Trinity Ladies Hockey Club's PRO Rachel O'Brien commented: "It's great to have these freshers come into our squad this year. Our goal was to build on the success from last year and these three players have been a big part of everything we've achieved so far. We wish them all the best with their future selection." One of the three, Sally Campbell, is the club's top goal scorer for the season thus far.
Also selected for the panel were six players from University College Dublin, three from Queen's University Belfast and one from University College Cork.