Dublin University Football Club (DUFC) bounced back from last week's defeat to Cork Constitution last night with an excellent comeback victory away to St Mary's RFC. After a disastrous start, when it looked like the game had been decided in favour of the hosts within the first half hour, Trinity showed the character that has gotten them out of so many tight spots in the last few seasons to take the points with an 18-15 victory.
DUFC has struggled all season with slow starts, and it was no different here, with St Mary's notching three points from an early penalty. DUFC could not handle St Mary's intensity, though both sides struggled to keep ball in hand due to the difficult conditions. The game was being fought in the trenches, something that is not always ideal for Trinity, a team that seems to excel more when it can play an attacking game. Sure enough, St Mary's quickly drove over for an unconverted try to leave Trinity trailing by eight points after 20 minutes.
Excellent work from Trinity's pack, in particular from tighthead prop Joe Byrne, forced a penalty, which was slotted without much difficulty by winger and Irish sevens international Bryan Mollen. However, it was only a brief reprieve for the visitors. Within five minutes, the forward-line of St Mary's had gotten back into gear for another try, this time after a driving maul. The two points were duly added.
ADVERTISEMENT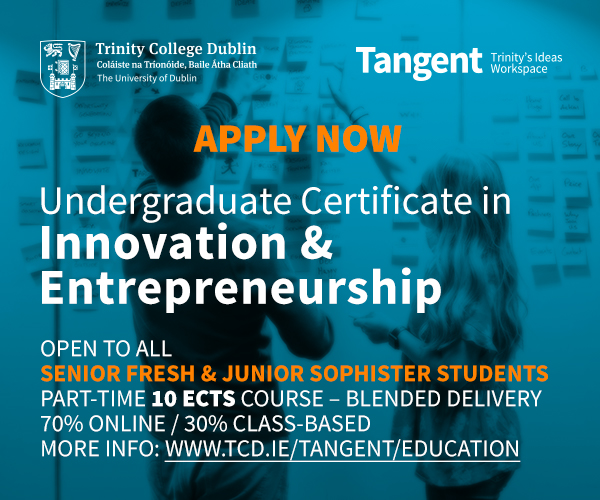 At this point, with Trinity having offered little, it did not look especially likely that they would be leaving with anything other than a fifth league defeat of the season. However, as has been the case on so many occasions this season, Trinity's shaky start served to light a fire under the players and they began, finally, to play some of the rugby that has characterised their best performances. Outhalf James Fennelly, in for the injured Tommy Whittle, began to stamp his authority on proceedings, demonstrating his vision to put Billy O'Hora away. The winger, however, was stopped short of the line.
DUFC's pack had also come much more into the game, fronting up to the challenge posed by the hosts, and on the stroke of half time they got their reward in the form of a hard-earned try off a driving maul, flanker Richard Dunne the man who emerged from the melee with fist outstretched. Mollen failed to convert, but the momentum was definitely with Trinity going into the break, even if the scoreboard did read 15-8 in favour of St Mary's.
Just minutes into the second half, Trinity got a second try. A handling error from St Mary's gifted the students the ball, and after some determined play at close quarters, David St Ledger crashed over to leave DUFC within a conversion of parity. Mollen made no mistake to level the scores.
The hosts looked shellshocked by this turn of events, having forfeited a comfortable lead and now looking increasingly frail in the face of a buoyant DUFC. However, it was still a scrappy game, and there was the sense it would be decided on the finest of margins. After sustained Trinity pressure, Mollen was the man tasked with putting his side into the lead for the first time. He showed nerves of steel to slot over.
It was a nervy final 20 minutes for DUFC, as St Mary's desperately tried to get itself back into the game once again. Solid defending and clever game management allowed the team to preserve its narrow advantage and escape with a much-needed third win of the season. Trinity's players could rightly feel proud of a resilient comeback, but they will be mindful that slow starts have cost them against the bigger teams, and are something they must address if they are to climb further up the table. They face a tricky fixture next Saturday in College Park, taking on high-flying Limerick side Garryowen.