The time was 8pm, and the date was March 17th 2017. St Patrick's Day. It was perfect. For the Irish women's rugby team, the stage could not have been set any better, the potential payoff any sweeter. Defeat England in Donnybrook Stadium and the Six Nations Grand Slam was theirs, the championship heading to Dublin for the third time in five years.
Eighty bruising minutes of rugby later, and those hopes had evaporated, after a 34–7 defeat at the hands of an England side who had, in truth, looked a class above the rest throughout the tournament. For Ireland, who could have "no complaints" about the result according to then-coach Tom Tierney, it had nonetheless been a positive experience. They could look forward with optimism to what Tierney called "the summer of our lives" with the hosting of the Rugby World Cup in August.
It is now late October. A disastrous World Cup campaign for Ireland – they finished eighth out of 12 teams, losing out on automatic qualification for 2021 – prompted Tierney to step down as coach. Two weeks ago today, the IRFU prompted outrage and player protests by canvassing for a "part-time/casual" replacement for the outbound Tierney. Many have argued that it is indicative of a sporting culture which continually de-prioritises women's sport, a demonstration of wilful disregard for the issues facing Irish women's rugby.
ADVERTISEMENT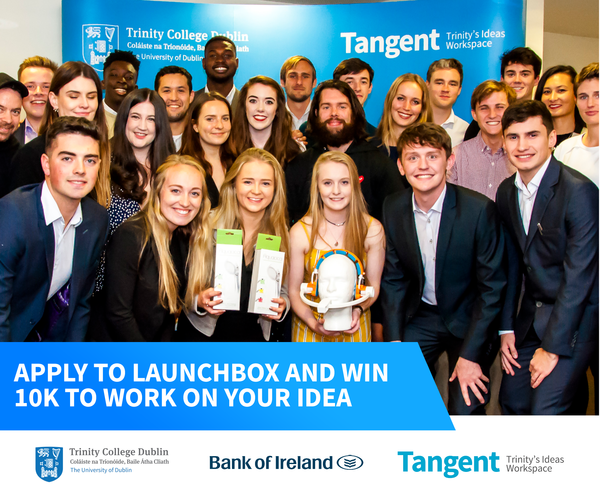 If this seems a heavy topic to tackle at 11am in the morning in a near-empty Pav, that is perhaps because it is. Joe Horan, hooker for Dublin University Football Club's (DUFC) men's team, coach of the women's team and fourth-year student of law and political science, looks faintly bemused when I bring it up five minutes into our conversation. He recovers quickly. "I think [attitudes] are improving, in Ireland anyway, because of the World Cup and stuff. People actually got to see games on the telly and stuff. But then … that's [the IRFU's decision to advertise for a part-time coach] just a bit of a kick in the teeth." He considers. "You know, the Ireland team in a World Cup … we went in with good hopes, we'd won four out of five in the Six Nations and stuff. And then, we were just pretty awful to be honest. I watched it, and we came eighth, and we were coming into it looking to get to the semi-finals again. I just think that, yeah, they need more time, more coaching and stuff. So to have a part-time coach is a bit of a joke, because in terms of the money."
So we were missing a bit of firepower I'd say in attack. And then, defence-wise … early on, [we] missed a few tackles, and then people's heads just went down
"I mean, what would you need, like €50,000 for a full-time coach or something? I think they could definitely put that up", he says.
Closer to home, Trinity's own women's rugby team have endured a difficult start to the season. The team have taken several heavy defeats this season. What went wrong against in the hammering against Carlow – or, perhaps more to the point, what did not go right? Horan is quick to answer, speaking with the air of someone treading familiar conversational ground. "I just think we had … we had enough players but we didn't have our full-strength team out I wouldn't say, because those Wednesday games, there's girls who have important lectures, tutorials, labs or whatever. So they can't always come down to Carlow or whatever. So we were missing a bit of firepower I'd say in attack. And then, defence-wise … early on, [we] missed a few tackles, and then people's heads just went down."
For Horan, being without many of his key players is far from a once-off. "I just think it would be good if we could have the best 15 players playing", he offers at one point. "We haven't had that yet – like, not once. So it would be exciting to see what would happen there."
This is Horan's second year in charge of the side, having overseen their promotion to Division Three of the Leinster League. Has he noticed a marked change in the quality of opposition confronting DUFC this year? "Eh …" Horan's trademark pause fills the air, a split-second consideration of the answer he is about to give. "Well, it's kind of similar to be honest. Like, there were a couple of teams in Division Four who were really easy to beat, there's no-one like that. And there are a couple of strong teams we've come up against, but we should have beaten Greystones but for getting injuries during the game and not having enough subs. We did beat Clontarf. And then we lost to Wanderers, but they were in our division last year as well, they beat us last year. They came first, we came second last year, so … it's not too much of a step up, we're definitely able to compete in this league."
As a final-year student who also has to concentrate on trying to regain his place in the DUFC men's squad after a year spent on the sidelines with a cruciate ligament injury, Horan has his hands full this year. "It is hard to balance", he says frankly. "But I wouldn't have done the coaching this year if I hadn't got rooms on campus. But I got rooms. So that means I'm here anyway you know? So it just means I wouldn't have to be getting the train home at 9pm, 10pm every night. I can just pop up to the room. So that really helps with that room on campus."
I think they would have given scholarships if there had been one or two girls who had been coming into first year who'd been on like Leinster 18s, Ireland 18s, that sort of thing
Just a few weeks ago, Trinity Sport announced the 64 recipients of the college's sports scholarships for the year. There were 30 members of DUFC on the list, Horan included, but nobody from DUFC's women's team. Was Horan disappointed that no female rugby players were awarded a scholarship? "Well …" That pause again.  It is a question loaded with significance.
"I kind of understand", he decides. "Last year there were two – Niamh [Byrne], she's gone on, she's left college now, playing Ireland sevens. And then Kathryn Dane, who's still in college here but … she, like, she plays for a club in the top women's division in club rugby in the All-Ireland league – for Belvo."
And this year?
"I think they would have given scholarships if there had been one or two girls who had been coming into first year who'd been on like Leinster 18s, Ireland 18s, that sort of thing. But I don't think there's been – no, there hasn't been – anyone like that, of that standard. And then, just the existing players who are there … I suppose you could maybe give one or two, but like, they're all kind of like a similar standard, you wouldn't know who to pick. And it's not … you know, they're still a developing team, they're Division Three Leinster, which is not like – the men's are Division 1A of the All-Ireland League. So it's a different standard even within our own sport."
Horan leans back, reserves of diplomacy very much depleted.
Overall, then, Horan is a pragmatist, someone who works with what he has (he says a large part of his job revolves around making the best of the resources at his disposal) while doing his best to improve the standard of Trinity Women's Rugby. The IRFU could do with taking a leaf out of his book.