Trinity College Dublin Students' Union (TCDSU) is set to host Rainbow Week – its annual celebration of all LGBT students – months earlier than usual. The reason? LGBT students might be helped to cope with a Christmas period that can often be difficult.
From 2015 to 2017, Rainbow Week took place between January and March: a fixture in the TCDSU calendar that celebrates Trinity's LGBT community and sees workshops and events organised on the issues they face.
This year, however, the week will begin much earlier, taking place from November 13th to 17th. Speaking to The University Times by email, LGBT Rights Officer Noah O'Brien said: "Having it before Christmas means that LGBT students are given support, tools, and potentially new friendships and relationships that will help during the holidays. The holidays are an extremely difficult time for LGBT people, as it often means returning to families who may not be accepting, or may not know that they are LGBT."
ADVERTISEMENT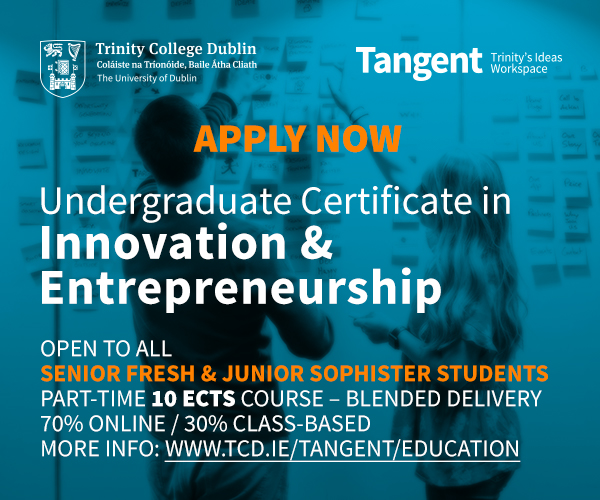 "It is at Christmas that a lot of LGBT people come out to families so it is important that they have support and know that in Trinity they can be who they truly are", O'Brien said.
Next week will see TCDSU run numerous events, from one dealing with dating as a trans person to a géilí with Cumann Gaelach.
TCDSU Welfare Officer Damien McClean echoed O'Brien's comments. Speaking to The University Times, McClean said: "We want to get the most benefit out of Rainbow Week."
Coming a few months earlier will mean students are better able to identify friends, allies and the LGBT community, making it easier to get through a Christmas period where students are often far from Trinity's campus. "Whether you've come out a week ago or years ago, it can be difficult if you haven't come out back at home to go back for the three or four weeks and basically go back in the closet for those three or four weeks with your family", he added.
Trinity runs numerous initiatives to support LGBT students and staff. For the first time ever, Trinity also announced last year that transgender, non-binary and intersex students will now be able to change their name and gender on College records without the need for official documentation.
"I think a lot of people when they come to Trinity and they do they come out, they feel like they've grown into a new identity for themselves and they feel very comfortable and they revert back and that can be very difficult for them", McClean said.