Students in the National College of Ireland Students' Union (NCISU) voted to remain in the Union of Students in Ireland (USI), with 97.2 per cent of voters choosing to stay part of the national union.
The referendum saw 620 students cast ballots, with only 17 choosing to vote against remaining in USI. Four ballots were spoiled.
In a press statement following the vote, USI President Michael Kerrigan said: "USI look forward to continuing our work with the students of NCI. A campus that has been at the forefront of our entrepreneurial campaigns and events, we are delighted to see student vote for such a strong mandate for their Students' Union to remain part of USI."
ADVERTISEMENT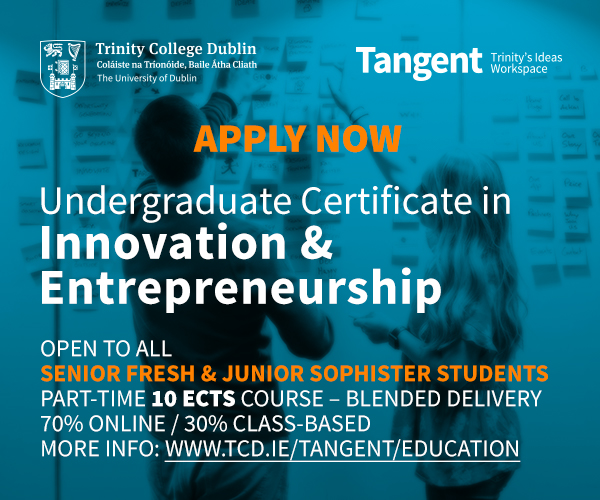 USI is the national representative body for 374,000 students in both the Republic of Ireland and Northern Ireland. It campaigns on issues relating to students, particularly higher education funding.
The vote came weeks after thousands of students took to the streets of Dublin in October for the March for Education. In a press statement, the USI Vice President for the Dublin Region, Aisling Cusack, who led the campaign to stay in the union, said: "It has been a pleasure talking to NCI students this week. Their knowledge of USI was impressive, and their hunger to remain in the Union was not only clear on campus, but reflects the vote announced today."
Stephen Cleary, NCISU President said in a press statement that he was "delighted that NCI students will continue to work alongside other colleges as part of the national student movement".
Most students' unions around the country are members of USI, including Trinity College Dublin Students' Union (TCDSU). The University of Limerick Students' Union (ULSU) and University College Dublin Students' Union (UCDSU) are the most prominent non-members. Last year, UCD voted in a referendum to reaffirm their non-membership of USI.
However, USI did invited some non-members colleges to a national training event over the summer. Then-President of UCDSU Katie Ascough and the president of ULSU declined to attend.
In March, Dublin Institute of Technology (DIT) voted to remain in the Union of Students in Ireland (USI), with 91 per cent of students who voted choosing to stay affiliated with the union.
Through its agreement in NUSI-USI, USI's membership includes institutions in Northern Ireland, including Queen's University Belfast and the University of Ulster.