Robotics engineers from Trinity today unveiled a new prototype robot to assist in elderly and assisted care. The launch follows an injection of significant funding from Enterprise Ireland to advance the engineers' startup project.
The robot's role will initially be to perform routine tasks in nursing homes and similar facilities. Other features of the robot, nicknamed Stevie, include the ability to remind residents about upcoming calendar entries, turning off lights and changing the temperature of the room.
In a press statement, Assistant Professor in Mechanical and Manufacturing Engineering, Conor McGinn said: "Nursing homes face significant care challenges, especially during the night when caregiver-to-resident ratios are low. Our solution can perform several routine tasks, which will improve efficiency and substantially alleviate pressure on care staff during periods when the facility may be understaffed."
ADVERTISEMENT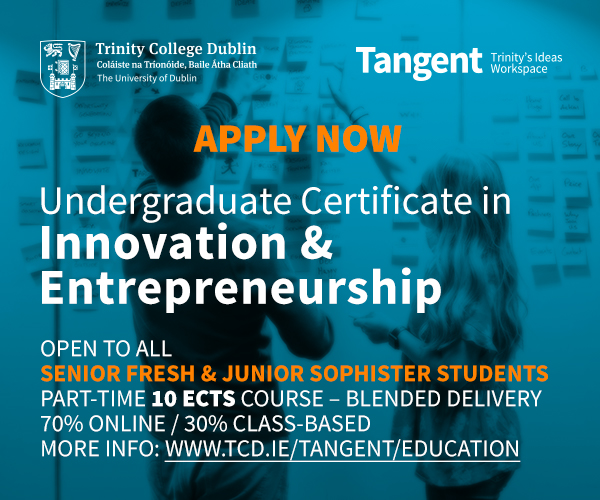 The vaguely anthropomorphic robot displays some human features such as a pair of "eyes" on a screen, which change depending on the context of interaction, as well as speaking with a distinctly droid-like voice. Using cameras as well as a variety of sensors, the robot is able to intelligently interact with its surroundings and talk with residents.
This social interactivity is particularly innovative, according to McGinn, who added: "It provides a compelling way to reduce boredom and stimulate mental activity." The robot is able to have basic conversations with those who interact with it as well as play simple games. It can also act as a control interface, allowing users to change TV station, call people and switch lights on or off.
The project was assisted by a wide range of experts with whom the Trinity team consulted, including nurses, caregivers, as well as elderly patients living in assisted care facilities. The robotics team has recently been working with Alone, a national organisation supporting the elderly through isolation and loneliness.
McGinn noted that the aim of the robot is not to replace human care. "We have begun working closely with nursing experts and care organisations to develop a solution that empowers both users and care-givers", he explained.
The Trinity engineering team expect the robot to be market-ready by 2021, but in the meantime will be piloting the new technology in care facilities in both Ireland and the US in summer 2018.