Out of 88 chair professors in Trinity, only a quarter are women, according to a new report seen by The University Times. The report revealed that since 2014, there has only been a nine per cent increase in women being promoted to the top-level position.
The Annual Equality Monitoring Report 2016/17 said that only 22 out of 88 chair professors, the highest grade of professor in Trinity, are women. This is consistent across all faculties, with 60 per cent or more of chair professors in every faculty being male. This is despite the fact that 46 per cent of assistant professors and 39 per cent of professors in College are female.
Yet the report also reveals that, on the whole, women tend to be more successful in achieving promotions – 55 per cent, compared to 44 per cent for men. However, applications for senior academic promotions are still dominated by male candidates, with women making up only 40 per cent of applicants.
ADVERTISEMENT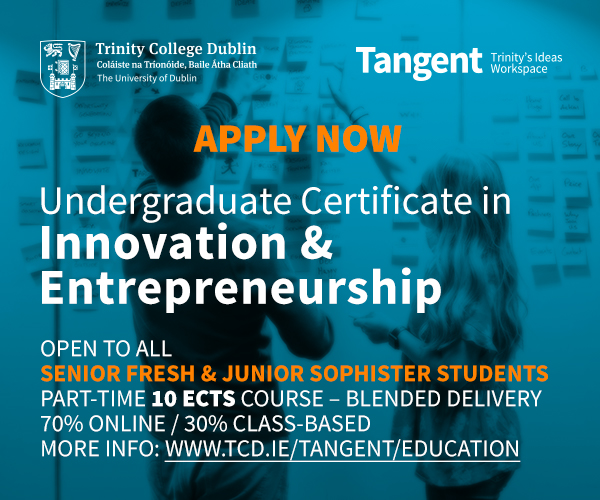 In relation to promotions to associate professor, the report notes the lower female application rate. This is despite the fact that when they do apply, 67 per cent of female applicants are successful, compared to 45 per cent of men.
Gender equality has become a major issue in higher education in recent years, with universities, the Higher Education Authority (HEA) and the government all investing significant energy into addressing a trend that sees men dominate senior roles in higher education.
To this day, for instance, Ireland has never had a female university president.
The Trinity report shows that the number of women in chair professor positions has increased by 12 per cent since 2007. However, the number of women in assistant professorship roles has remained largely unchanged since then.
Speaking to The University Times, Trinity Equality Officer Aoife Crawford said that the increase in female representation at the chair-professor level has shown a "steady trend up". She also explained that by 2020, the goal is to bring the number of female chairs up to 26 per cent.
The report highlights the fact that 53 per cent of research staff are women as "well gender-balanced". However, this balance is not translated to the number of research fellows. While 50 per cent of research assistants are women, only 44 per cent are research fellows.
The promotion of women to higher grades in academia has been a consistent problem across all Irish universities, with slow improvement, according to the Higher Education Institutional Staff Profiles by Gender report from this July. The report outlined that just 21 per cent of professors working in Irish third-level institutions are women.
Gender inequality in higher education has long been seen as one of the biggest challenges facing the sector. A Higher Education Authority (HEA) report, published last year in the wake of the controversial court case involving an NUI Galway (NUIG) lecturer and the university, made a number of sweeping recommendations, in a bid to ensure greater equality across the sector. The Irish Times reported last week that a settlement had been reached with Tilley. The settlement includes an undisclosed sum and a promotion as recommended by the governing board of NUIG.
In a press statement following the release of a HEA report on gender this year, the new General Secretary of the Irish Federation of University Teachers (IFUT), Joan Donegan, called the findings "disappointing" and described the progress as moving at a "snail's pace, with some universities reporting no progress or even showing a deterioration". She stressed that "focus must remain strongly" on "proactive initiatives to address discrimination and impediments to women's career progression in academia".
Last year's equality report from Trinity highlighted that at the current rate of progress, full gender equality would not be achieved in the university until 2098.