Trinity researchers were among the recipients of several prestigious Science Foundation Ireland (SFI) awards announced today at the organisation's annual summit.
The awards recognise top Irish researchers and their contributions to science, technology, engineering and maths. Trinity won awards in several categories including Early Career Researcher of the Year, Best International Engagement and Best Reported Impact, out of the eight awards presented at the summit.
Dr Rachel McLoughlin, a researcher in Trinity, was awarded the Early Career Researcher of the Year award. McLoughlin is an internationally recognised researcher in how the highly infectious bacteria staphylococcus aureus interacts with our bodies. In a press statement, she said that the award was a "wonderful endorsement of the impact that our work is making". McLoughlin was also recently announced as a recipient of the coveted 2017 Investigator Award in Science which provided over €5.5 million in funding to various projects.
ADVERTISEMENT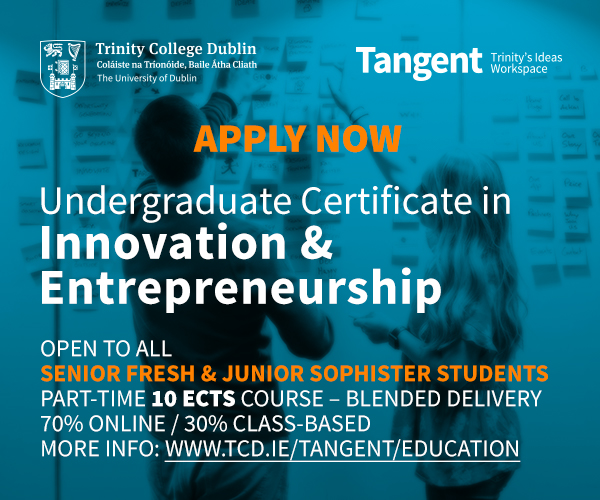 Prof Peter Gallagher and his Trinity-based research group were recipients of the Best International Engagement Award. The award is open to all SFI-funded researchers or groups with a specific focus on their work outside the Irish sphere. Gallagher's I-LOFAR (International Low Frequency Array) telescope is the largest low-frequency telescope in the world. Stretching 2,000 km across Europe, the telescope produces vast quantities of data and has been instrumental in developing the field of astrophysics.
The Best Reported Impact Award was granted to Prof Fiona Newell. Newell, who is a professor of psychology, received the award as recognition of the potential impact of her work and her commitment to her research. Her research focuses on finding new and non-pharmaceutical solutions to declines in cognitive and motor functions.
Congratulating the winners, Director General of SFI and Chief Scientific Adviser to the Government of Ireland, Prof Mark Ferguson, said in a press statement that they were "very proud" of the quality of research being delivered. He commended the "dedication and determination" of each researcher and commented that he believed that their "hard work and success will be a source of inspiration to their peers and the next generation of researchers in Ireland".