Having been an integral part of the discovery of her love for the game, it is safe to say Dublin University Football Club (DUFC) have something of a love affair with Ailis Egan. It was only fitting then that she, and her ex-teammate Sophie Spence, were the guests invited to speak at the first in a series of talks DUFC have organised with Irish international rugby players.
Given the freezing cold temperatures and late hour on Friday evening, the event turned out to be a rather intimate affair, only filling the first few rows of the Robert Emmett theatre. But this didn't stop the small crowd from tackling the big questions, asking Egan and Spence about the aftermath of their World Cup campaign, the problems posed by the rise of popularity of rugby sevens, and the lack of structure for grassroots development.
Egan and Spence were both candid in their answers, not shying away from the fact that, despite the progress made in the women's game, there is still a lot more work to be done. As Egan pointed out, "women's rugby is still down the pecking order in terms of participation. We are competing to attract the thousands of women who are already out there playing other sports". But, as Spence quickly chimed in, the appetite for women's sport is there, making reference to the record-breaking attendance at this year's ladies All-Ireland final in Croke Park. Spence said it was up to women's rugby now, after seeing "a model that works", to "learn from it and create the same level of interest in our sport".
ADVERTISEMENT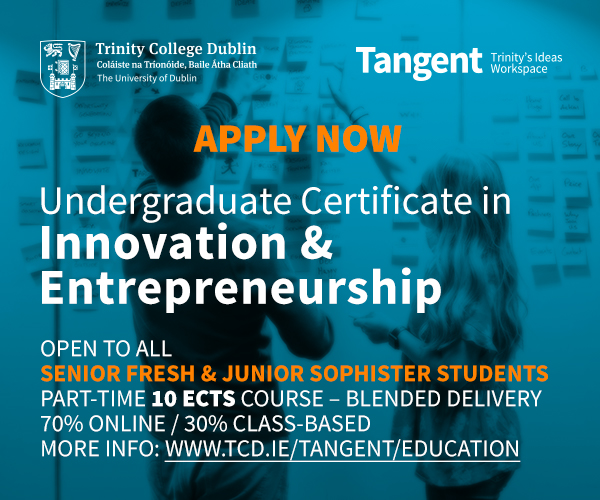 But, as both players acknowledged, this would only happen if significant work was done to improve the grassroots structures that are currently in place across the country. Like many members of DUFC, both Egan and Spence only started playing rugby when they came to university, with Egan really only falling into the game by chance. As Spence commented: "The game needs to be in more schools. It's there in some already, and I'm hopeful it is going to grow, but we need to have in place a system that exposes girls even if their school doesn't have the numbers to facilitate a team. We also need better coaching at that younger level. Everything just needs to be turned up a notch. Everything and everyone needs to be upskilled."
If schools do facilitate women's rugby, comments from the audience seemed to suggest that the trend was towards encouraging a sevens team, largely because of the perception that it involved less contact. But Egan and Spence were quick to express their frustration on this issue: "Because of the size of our playing pool, the conflict between sevens and 15's affects us a lot more, other countries have the resources. We just don't. I think that the two can co-exist but at the minute we have players switching over between the 15s and the sevens and ultimately, as Spence has already said, just because you are a brilliant 15s player doesn't mean you will be a brilliant sevens, it's two very different skill sets. Until we have the structures in place, and a deep pool of talent then we can co-exist but right now we are struggling to perform on both fronts."
And as so often is the narrative within women's sport, getting more players involved and deepening the pool of resources was a theme that ran throughout the whole evening. Spence's advice on this problem was simple but true: "Bring a friend every time you're going to training, big up the social aspect of the game, encourage people to try a different skill set from their usual sport. Really it's all about pulling different people in for the different aspects they want, emphasising rugby is an inclusive sport and there's something here for everyone."
As the event drew to a close, Egan and Spence were both keen to encourage players to keep moving forward even when they experienced setbacks. Both spoke openly about how difficult they found the backlash after the World Cup, admitting they had struggled to rediscover the love and passion for the game they once had. Egan pointed out that often the key is to keep going, even in the face of adversity. "You shouldn't be afraid of making mistakes. Often as players that's what people fear the most, but if you do that you'll play within yourself. You learn so much more and improve so much more if you make mistakes. After all, no-one's perfect, so it's about learning from them and moving on."